World Economy Brief
World Economy Brief
To list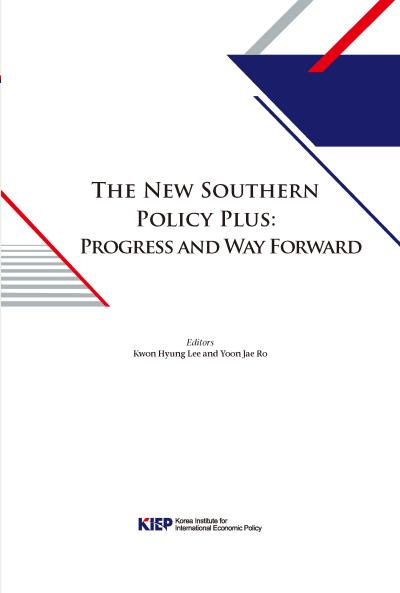 The New Southern Policy Plus Progress and Way Forward
Author Kwon Hyung Lee and Yoon Jae Ro Language English Date 2021.12.30
Over the past three decades, the Republic of Korea (hereinafter, Korea) has shown a great commitment to cooperating with ASEAN member states and India. Starting with the establishment of a sectoral dialogue partnership in 1989, Korea has developed a comprehensive partnership with ASEAN over the years. The ASEAN-KOREA FTA was completed in 2009 and the elevation of bilateral relations to a 'strategic partnership' in 2010 served as a momentum to strengthen our economic and security partnership. By sharing cultural proximity rooted in Asian values, ASEAN and Korea have also enjoyed robust socio-cultural exchanges. Meanwhile, regarding to India and Korea relations, both countries established a long-term cooperative partnership for peace and prosperity in October 2004 as a channel to enhance mutual interests between the two countries. Korea has further deepened its relations with India by concluding the CEPA in 2009 and upgrading its relations into a 'special strategic partnership' in 2015.
The New Southern Policy (hereinafter NSP), announced in November 2017 in Indonesia, has further deepened Korea's strategic partnership with ASEAN and India under the vision of achieving a 'People-centered Community of Peace and Prosperity.' ASEAN-Korea relations were developed to a level of Korea's diplomatic ties with the United States, China, Japan, and Russia. The India-Korea Summit of 2018 adopted the Shared Vision for People, Prosperity, Peace, and the Future to strengthen mid-to-long term bilateral relations. President Moon Jae-in visited all ASEAN member states and had two summit meetings with India. Moreover, the Korean government hosted the ASEAN-ROK Commemorative Summit, launching the first Mekong-ROK Summit in 2019.
The NSP pursues the three pillars of People, Peace, and Prosperity as a common foundation to realize its vision. 'People' aims to make safer, better lives and greater interaction in the NSP region, that is, ASEAN member states and India. 'Peace' seeks a community where all are free from fear or threat. The goal of 'Prosperity' aims to create mutually beneficial and future-oriented economic cooperation. The number of visitors, trade volume, and investment between Korea and the NSP region has unprecedently increased with the help of NSP partners' policies.
The NSP has since evolved into the NSP Plus amid the Covid-19 pandemic and the US-China rivalry. Korea and NSP partners together have to overcome the global health crisis and reconstruct global value chains to ensure the safety of the people and free trade in the region. To achieve these goals, the Korean government presented an upgraded version of the NSP in November 2020, reflecting changes in the current environment for cooperation. The NSP Plus promotes seven Initiatives as follows: 1) comprehensive healthcare cooperation, 2) sharing Korea's education model for human resource development, 3) promotion of mutual cultural exchanges, 4) formation of mutually beneficial and sustainable trade and investment, 5) support for rural villages and urban infrastructure development, 6) cooperation in future industries for common prosperity, and 7) cooperation for safe and peaceful communities.
In this context, this publication aims at examining the progress of the NSP Plus and discussing a way forward for sustainable cooperation between Korea and NSP partners. It comprises four sections and eighteen chapters. Section 1 provides overviews of the NSP Plus from the perspectives of Korea, ASEAN, and India to evaluate the NSP in a more comprehensive manner. Sections 2 and 3 deal with a sectoral analysis of the NSP Plus including trade, investment, infrastructure, human resource development, and security in the divisions of ASEAN and India. Section 4 summarizes the progress of NSP Plus in the region, suggesting prospects and future tasks to further expand cooperative relations between Korea and NSP partners.
I would like to express my deepest gratitude to the distinguished scholars from Korea and NSP partners who have gladly contributed to this publication. Special appreciation goes to honorable ambassadors for their insightful overviews of the NSP Plus: Ambassador Kim Young-sun, Ambassador Shin Bongkil, Ambassador Ong Keng Yong, and Ambassador Mohan Kumar. I am also grateful to our research fellows and senior researchers in the New Southern Policy Department at the Korea Institute for International Economic Policy (KIEP), who managed the whole publication process and contributed two chapters in Section 4.
I hope that this publication can promote active discussions on new visions and policy proposals for the New Southern Policy Plus, as we work to advance together in the fast-changing global environments.
Foreword
Contributors
I. Overview
1. The New Southern Policy Plus and ASEAN-Korea Relations
2. The New Southern Policy Plus and India-Korea Relations
3. Advancing the ASEAN-Korea Partnership: From Sectoral Dialogue Relations to the New Southern Policy Plus
4. The New Southern Policy Plus and India: Progress and Way Forward
II. ASEAN
5. Strengthening Trade and Investment between ASEAN and Korea
6. FinTech and Financial Inclusion: A Vital Space for ASEAN-Republic of Korea Cooperation
7. The ASEAN-Korea Cooperation and Connectivity: Beyond the New Southern Policy Plus
8. Missing Pillars of Strategic Autonomy? Security Cooperation Between Korea and ASEAN
9. Advancing ASEAN-Korean Cooperation on Non-Traditional Security Challenges in East Asia
10. Education and Human Resource Development of Korea's New Southern Policy: Taking a Step Forward
11. Building a Sustainable Mekong-Korea Partnership for the People, Prosperity, and Peace
III. India
12. Role of Korea–India Bilateral Economic Ties in India's Trade and Investment Strategy
13. Strengthening Economic Relations with ASEAN: Role that India and Korea Can Play
14. The Role of a Korea-India Strategic Partnership in the Indo-Pacific
15. Promoting Korea-India Mutual Understanding: Social and Cultural Aspects
IV. Concluding Remarks
16. The New Southern Policy and Afterwards: Forging New Dimensions of ASEAN-Korea Partnership
17. The Prosperity of the New Southern Policy: Achievements and Remaining Challenges
Sales Info
Quantity/Size, Sale Price

| | |
| --- | --- |
| Quantity/Size | 396 |
| Sale Price | 40 $ |

공공저작물 자유이용허락 표시기준
(공공누리, KOGL) 제4유형
대외경제정책연구원의 본 공공저작물은 "공공누리 제4유형 : 출처표시 + 상업적 금지 + 변경금지" 조건에 따라 이용할 수 있습니다. 저작권정책 참조