2022 New Trade Issue Strategy Seminar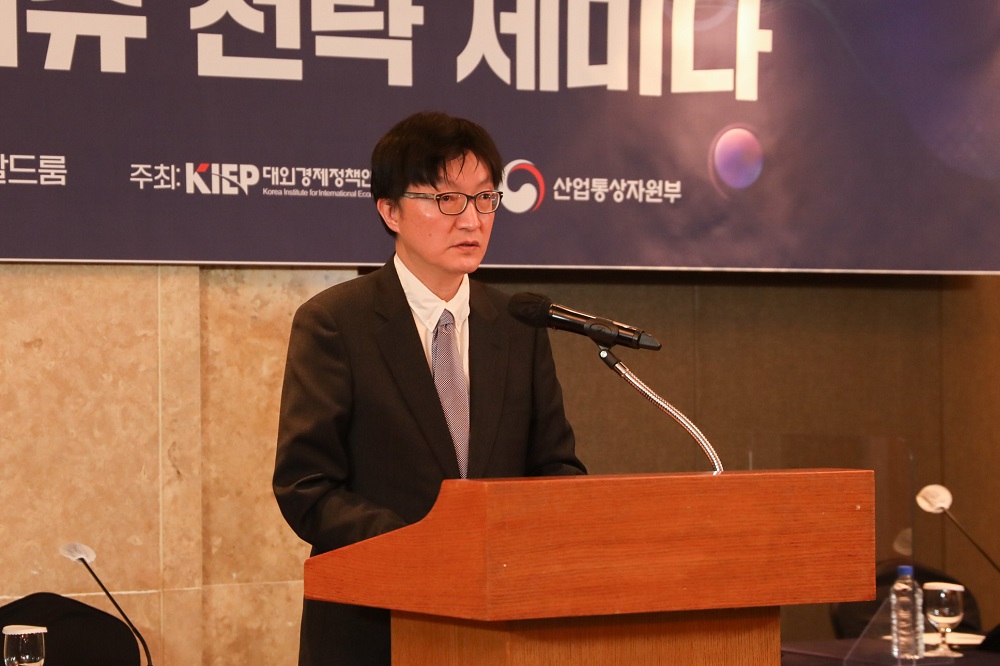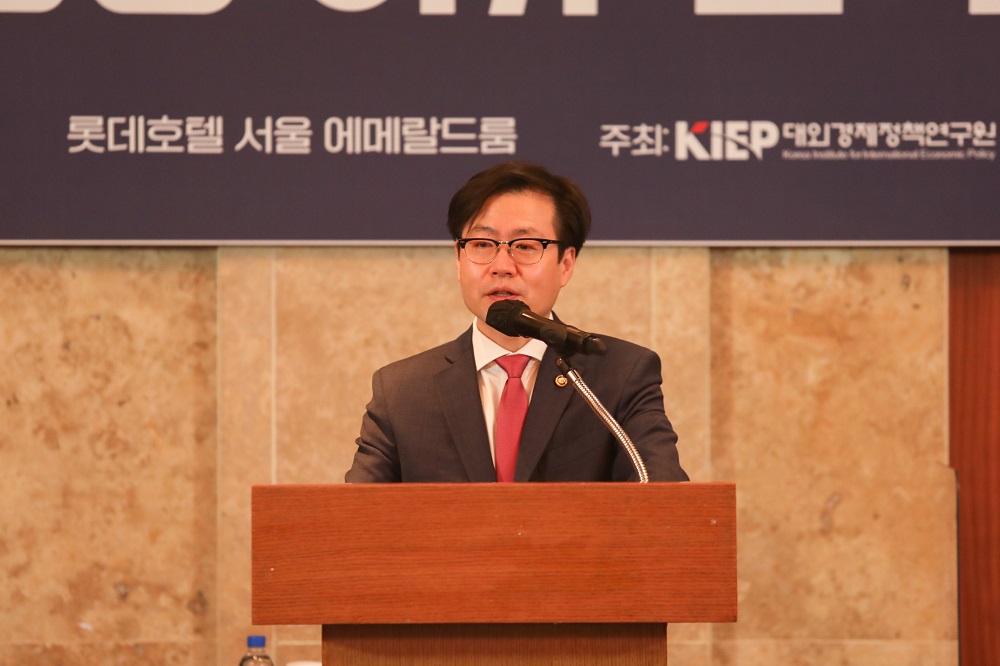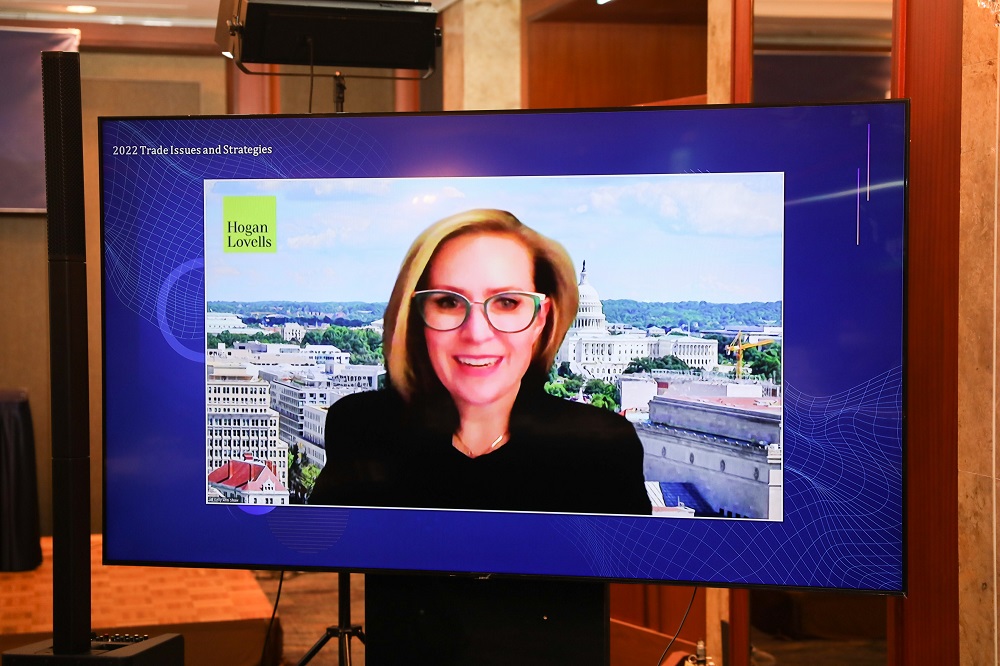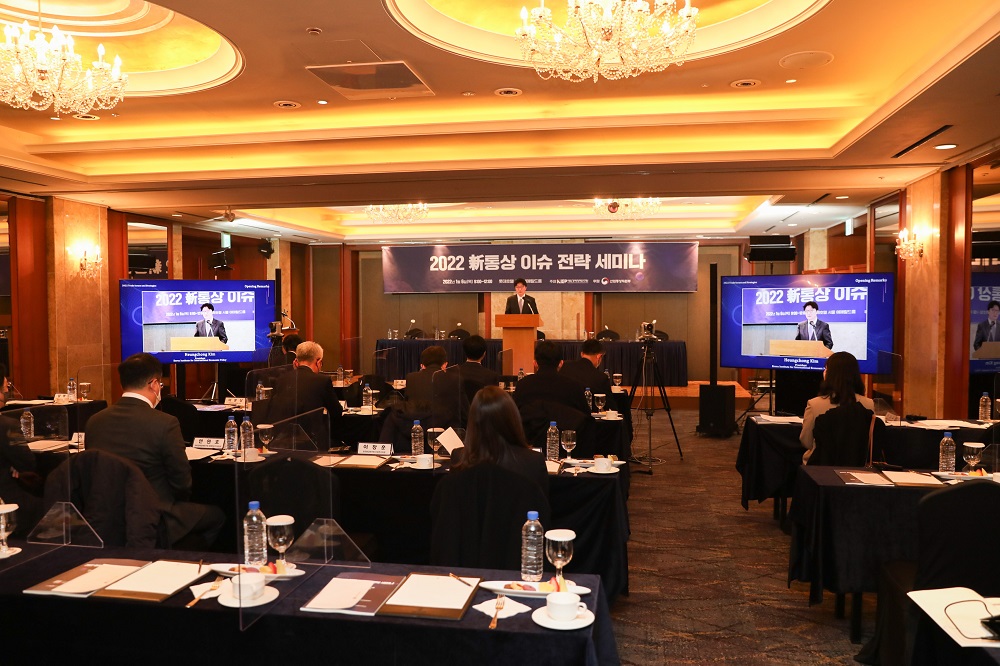 The Korea Institute for International Economic Policy (KIEP) held the "2022 New Trade Issue Strategy Seminar" with the Ministry of Trade, Industry and Energy (MOTIE) at Lotte Hotel in Seoul on Thursday, January 6.
President Heungchong Kim predicted in his opening speech that uncertainties in the international trade environment will continue this year and pointed out that it is necessary to establish a new government-level trade strategy in response to the reorganization of the global supply chain and digital / green transformation.
In particular, president Heungchong Kim stressed that the existing FTA-centered trade policy should be supplemented to establish a trade policy direction that can flexibly respond to new trade issues. As a detailed task, discussions on global standards and norms related to △ technology (digital) in response to the movement of △ major countries to reorganize supply chains suggested that it is necessary to secure leadership and establish active response policies to climate change and carbon neutrality.
In a congratulatory speech, Minister for Trade Han-koo Yeo of the Ministry of Trade, Industry and Energy (MOTIE), stressed that the role of trade authorities is paramount in the rapid trade paradigm shift, that they will preemptively respond to new trade issues and promote policies.
The former Deputy Assistant Kelly Ann Shaw of the President for International Economic Affairs and Deputy Director of the National Economic Council gave a keynote lecture on "2022 Global Trade Trends. In the second session. Domestic and foreign experts in new trade fields such as GVC, technology (including digital issue), security, environment, and health and medical care were invited to discuss trade changes in global norms. Participants sought ways of Korea's position on each issue with trade in various ways.
- Title: 2022 New Trade Issue Strategy Seminar
- Date & Time: January 6th, 2022
- Venue: Lotte Hotel Seoul
- Host: Korea Institute for International Economic Policy (KIEP)
- Sponsor: the Ministry of Trade, Industry and Energy (MOTIE)