2021 Global Korea Convention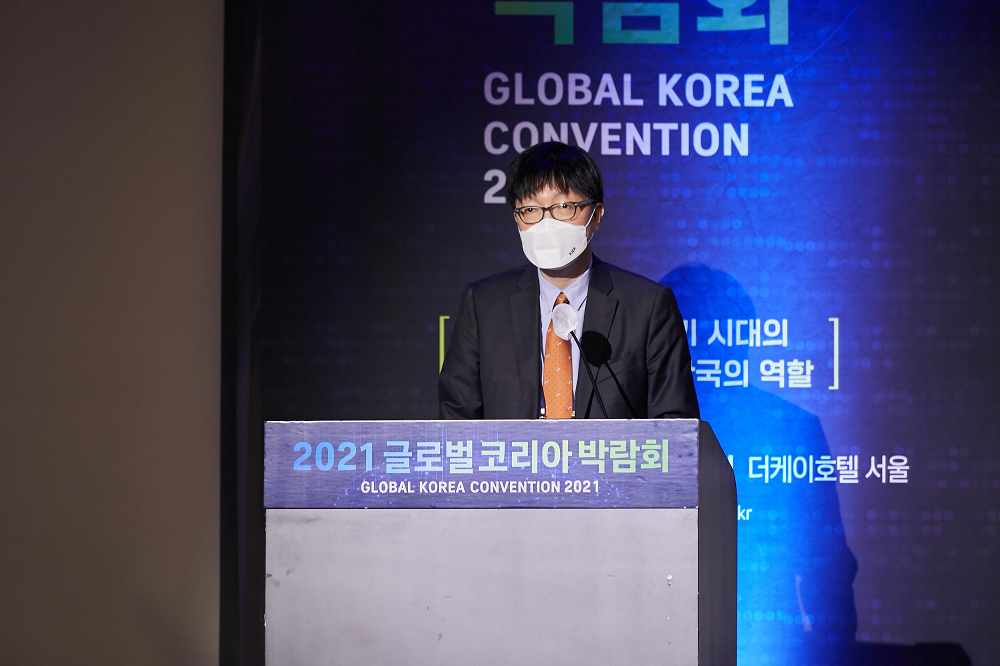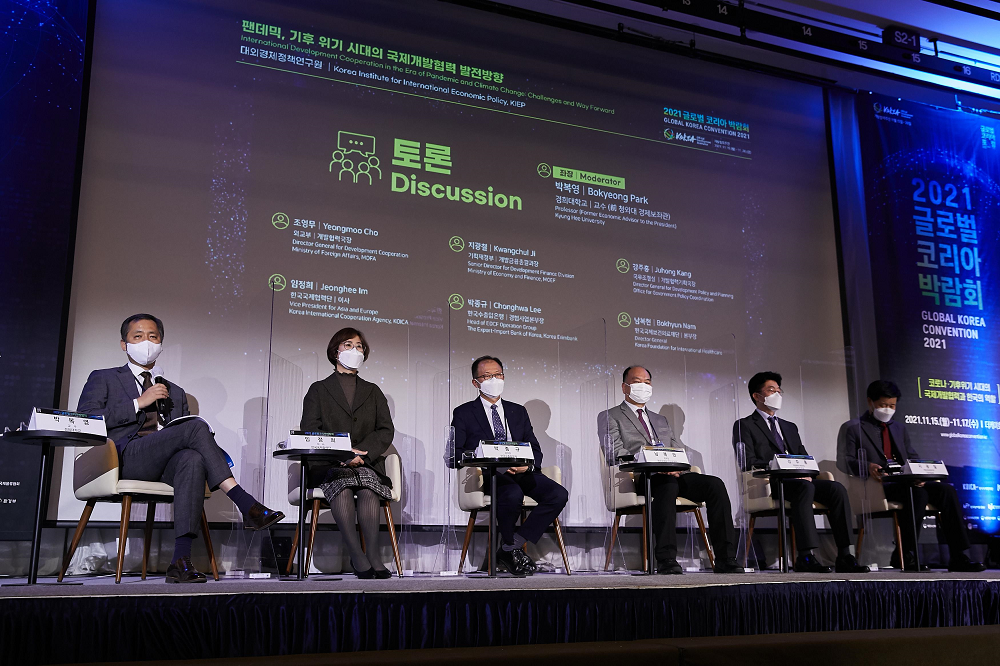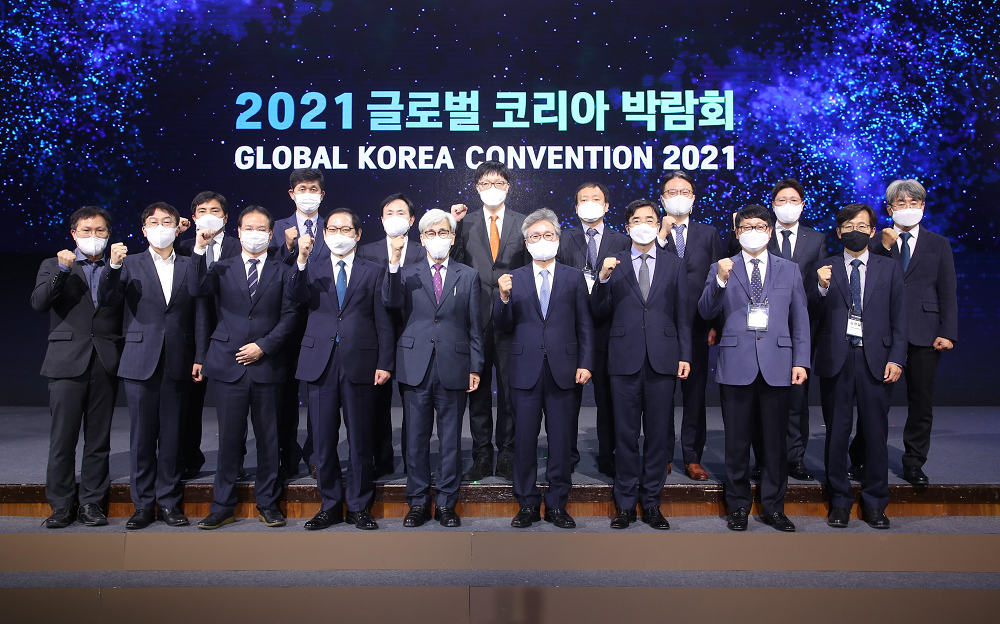 Hosted by the National Research Council for Economics, Humanities and Social Sciences (NRC), KOICA, the Export-Import Bank of Korea, the 2021 Global Korea Convention was held at The K Hotel in Seoul for three days from November 15-17. The Convention was held for the second time following its launch last year, and served as a focal event for this year's "Development Cooperation Week" (11.15-26) designated by the government. The theme of the 2021 Global Korea Convention was set as "Korea's Role in Development Cooperation against the Threats of COVID-19 and Climate Change."
President Hae-gu Jung of the National Research Council for Economics, Humanities and Social Sciences (NRC), President Hyuk-Sang Sohn of KOICA, and Chair Moon-Kyu Bang of the Export-Import Bank of Korea conveyed the significance of the fair through their opening speeches. This was followed by congratulatory speeches by National Assembly Chair Byung-Seok Park and Prime Minister Boo-kyum Kim.
Fourteen conferences and fifteen best practices presentations were held over three days, during which the current status of each institution in promoting development cooperation and response measures in the pandemic situation were reviewed, together with discussions on international development cooperation projects and cooperation efforts. In addition, five on- and off-line exhibition booths were operated by five institutions to promote their achievements, and job and expert training consulting and corporate investment briefing sessions were also held online.
On the last day of the Convention, Heungchong Kim, President of the Korea Institute for International Economic Policy (KIEP) and Chair of the event, announced the closing of the event with his comments that it had been a meaningful opportunity to share Korea's experience and achievements in international cooperation and seek development directions to become a world-leading country, and promised to submit the various proposals made at the fair to relevant institutions for review.
KIEP was the organizer for the third day session, "International Development Cooperation in the Era of Pandemic and Climate Change: Challenges and Way Forward," which introduced efforts at major ODA-implementing institutions in Korea, such as KOICA, the EDCF, and KOFIH, to support response measures for COVID-19. Plans for support and cooperation with the Office for Government Policy Coordination, Prime Minister's Secretariat, the Ministry of Economy and Finance, and the Ministry of Foreign Affairs were discussed as well.
1. Event name: 2021 Global Korea Convention
2. Topic: International development cooperation and the role of Korea in the era of COVID-19 and climate crisis.
3. Date: November 15 (Mon) to 17th (Wed), 2021
4. Location: Seoul The K Hotel/ via Youtube Channel
5. Host: the National Research Council for Economics, Humanities, and Social Sciences(NRC), the KOICA, the Export-Import Bank of Korea
6. Organization: the Korea Institute for International Economic Policy (KIEP), the K-water, the Korea Land & Housing Corporation, the Korea Rural Community Corporation, the Korea Productivity Center, the KOTRA, the KIFFA.