The Structural Changes of GVC and the Policy Responses in the Post-Covid-19 Era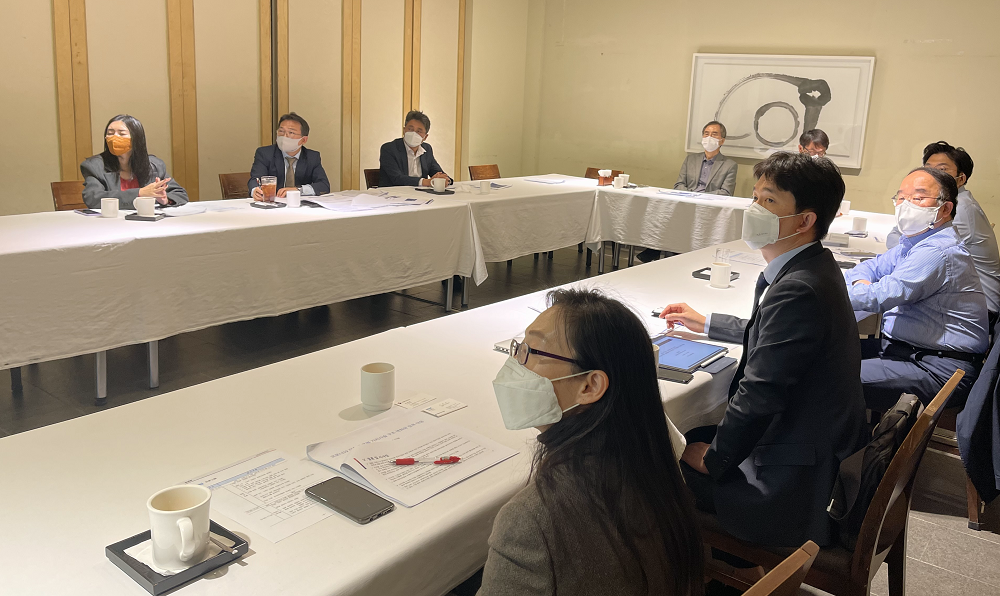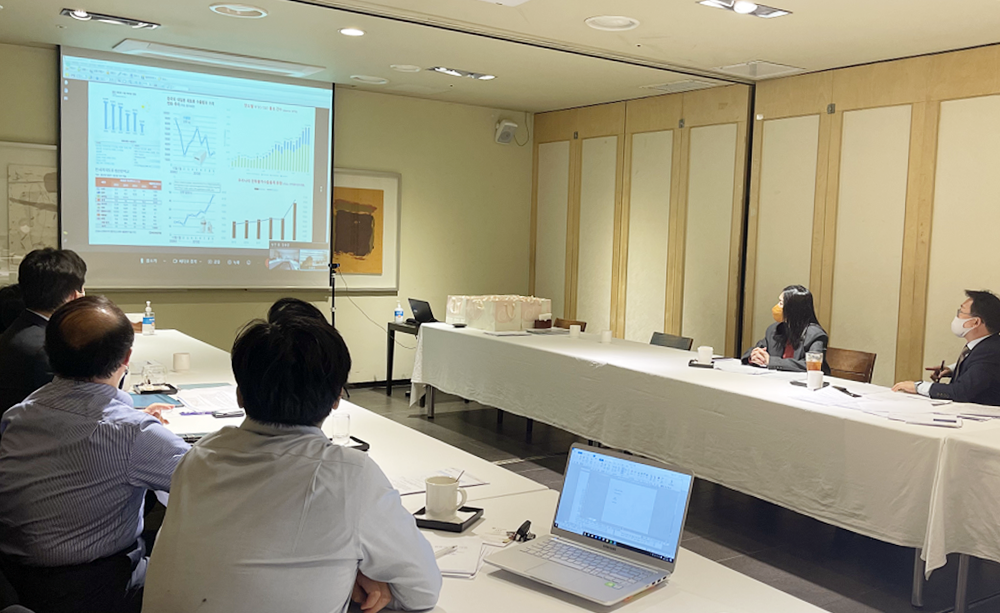 The Korea Institute for International Economic Policy (KIEP) held a seminar on October 29 under the theme of "The Structural Changes of GVC and the Policy Responses in the Post-Covid-19 Era."
This seminar was convened to examine structural changes in the global value chain (GVC) and discuss the policy directions the government can take to establish a stable supply chain for Korean enterprises in the post-Covid-19 era.
Participating specialists from various sectors agreed on the increasing importance of ASEAN and India in the production of Korean enterprises since Covid-19. Considering these changes, they shared their views on the necessity of strengthening connectivity of regional networks (RVC) such as ASEAN and India and support productivity improvement in the regions. In particular, the participants evaluated that joining mega FTAs such as the RCEP and CPTPP will help establishing a stable regional network (RVC).
The seminar was atteded by Hyoungmin Han of KIEP, Kwang Jo Jeong of the Ministry of Economy and Finance,
Woong-Hwan Cho of the Ministry of Trade, Industry and Energy, YongJoon Jang of Kyung Hee University, Jaewook Jung of Sogang University, Hyelin Choi of Soongsil University, Hankyoung Sung of University of Seoul, and other experts in the field.
- Title: Seminar on "The Structural Changes of GVC and the Policy Responses in the Post-Covid-19 Era"
- Date: October 31, 2021
- Venue: Conference House Dalgaebi, Seoul
- Host: KIEP
- Contact: Mi Lim Kim, Senior Researcher, Southeast Asia and Oceania Team (mlkim@kie.go.kr)