Visiting Scholar Seminar with Clara Gillispie, Senior Advisor from National Bureau of Asian Research, U.S.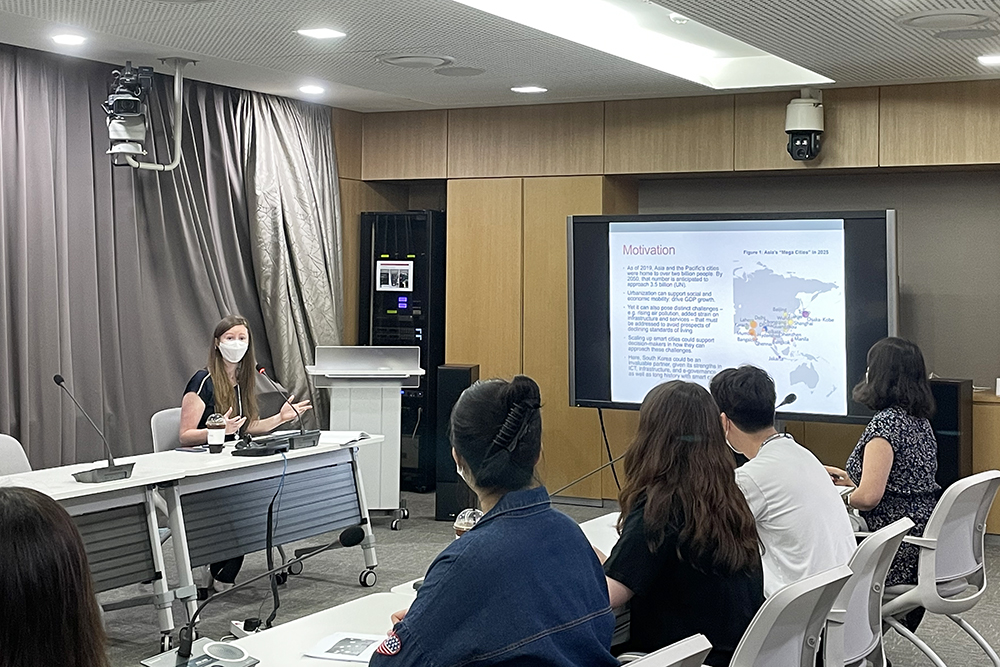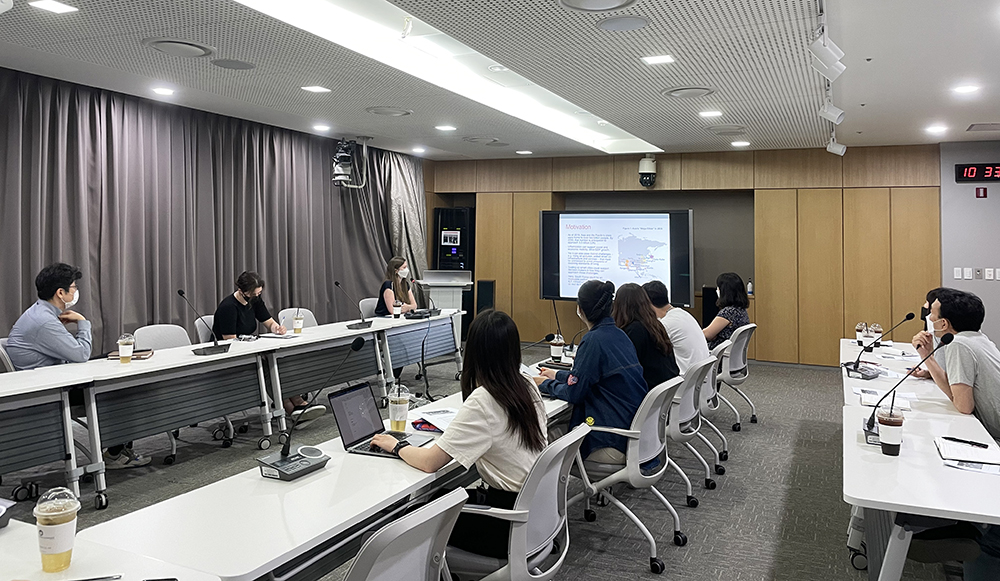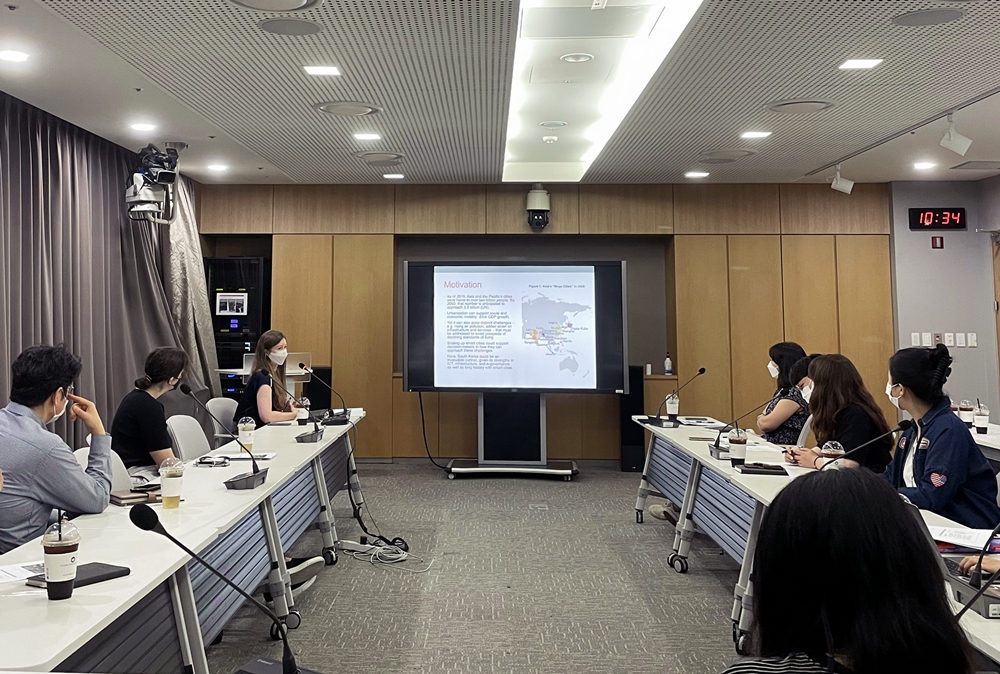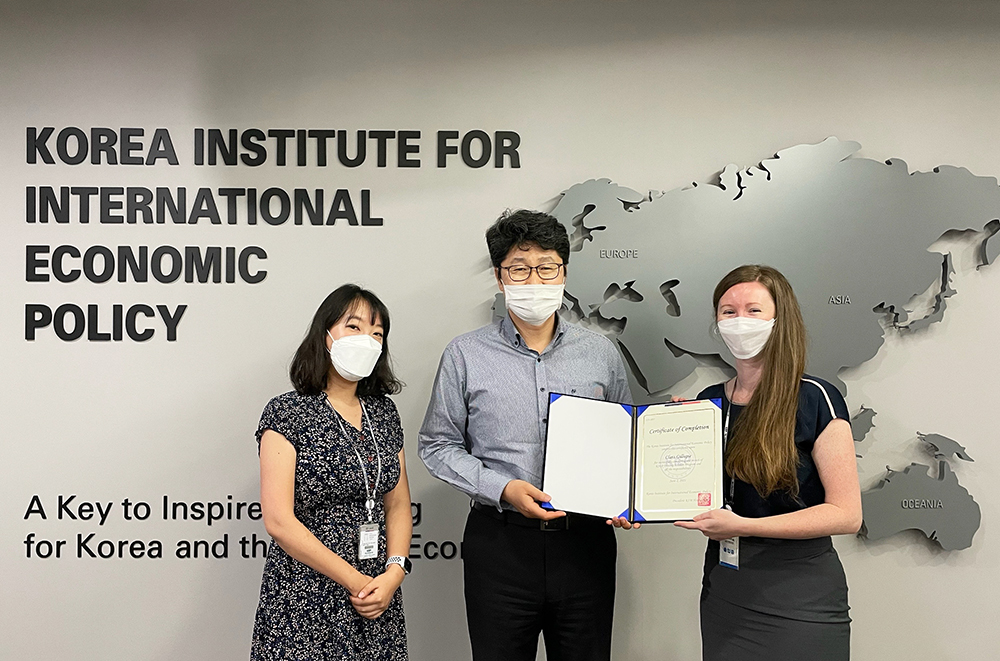 The Korea Institute for International Economic Policy (KIEP) held a visiting scholar seminar with Clara Gillispie at the KIEP conference room in Sejong on June 2, 2021. Ms. Gillispie is an International Visiting Fellow at the Taiwan Foundation for Democracy and Senior Advisor to the National Bureau of Asian Research (NBR). Ms. Gillispie has participated in the KIEP Visiting Scholars Program for a month. The seminar was organized to share results of research conducted over her visiting period, jointly with other researchers at KIEP.
Ms. Gillispie made a presentation on "Asia's Quest for Smart Cities: How Can South Korea Teach, Lead, and Help?", during which she examined the urbanization process in the Asia and Pacific region and the challenges that urbanization can cause – e.g., rising air pollution, added strain on infrastructure and services – which must be addressed to avoid prospects of declining standards of living. Furthermore, Ms. Gillispie stressed that Korea could serve as an invaluable partner for other Asian countries, given its strengths in ICT, infrastructure, and e-governance, as well as its long history with smart cities.
KIEP experts including Deputy President Choongjae Cho of the Center for Area Studies, Dr. Yoon Jae Ro from the India and South Asia Team, and Dr. Yungshin Jang, Head of the Southeast Asia and Oceania Team, attended the seminar and discussed the findings covered in the presentation.
- Topic: Asia's Quest for Smart Cities: How Can South Korea Teach, Lead, and Help?
- Date & Time: 10:30-11:30, Wednesday, June 2, 2021
- Venue: KIEP 3rd floor conference room
- Presenter: Clara Gillispie, Senior Advisor of National Bureau of Asian Research
- Contact: Injee Yoo, Researcher (ijyoo@kiep.go.kr)