Leading Experts Seminar with Chairman Chung-in Moon of the Sejong Institute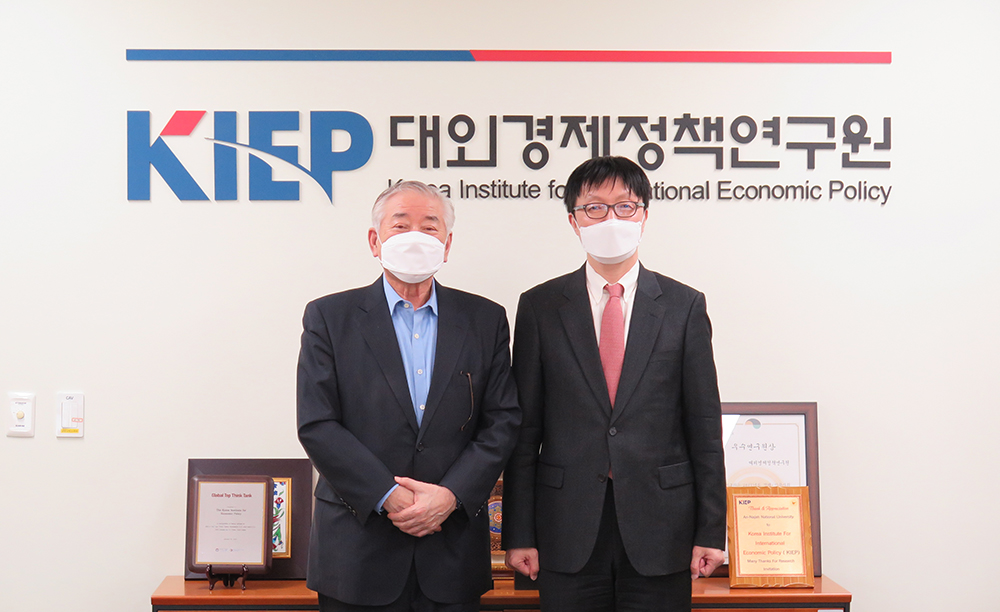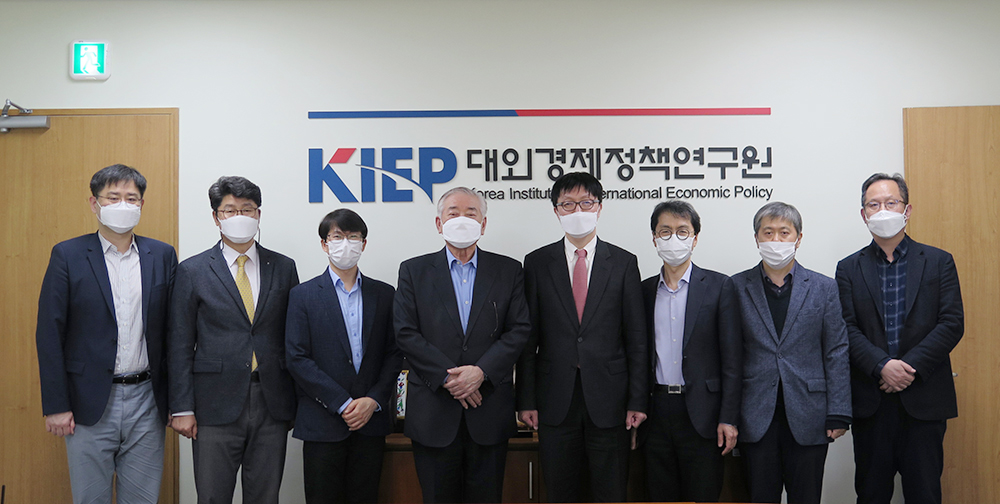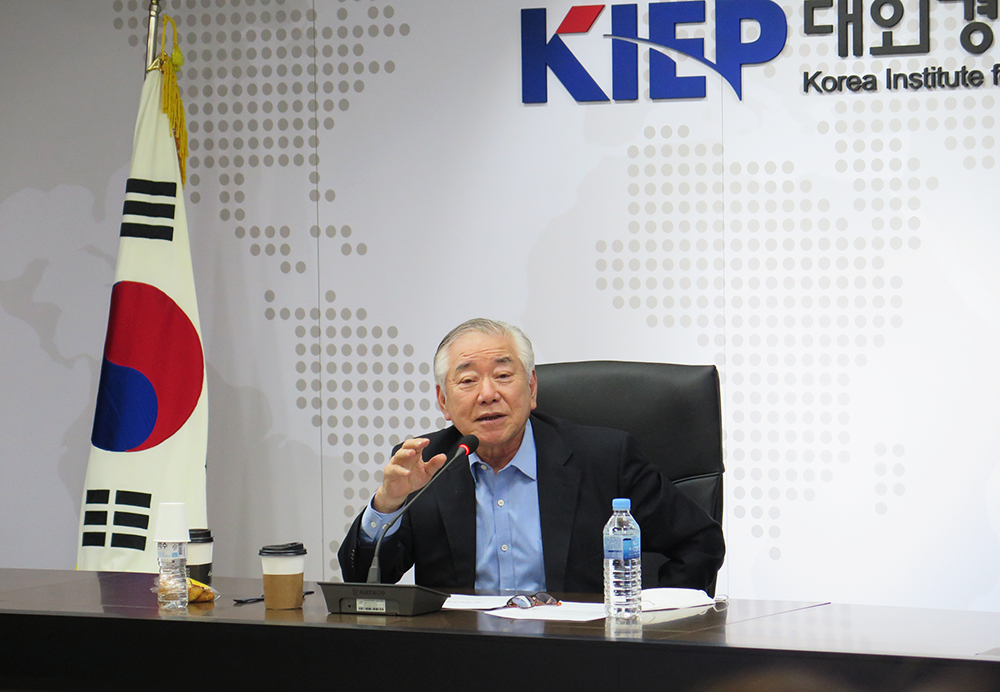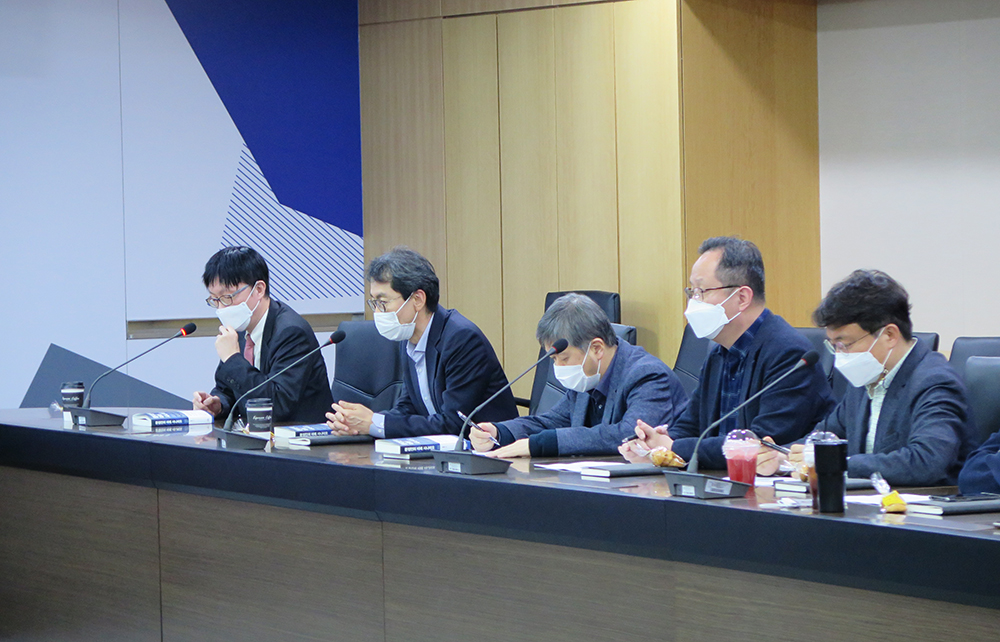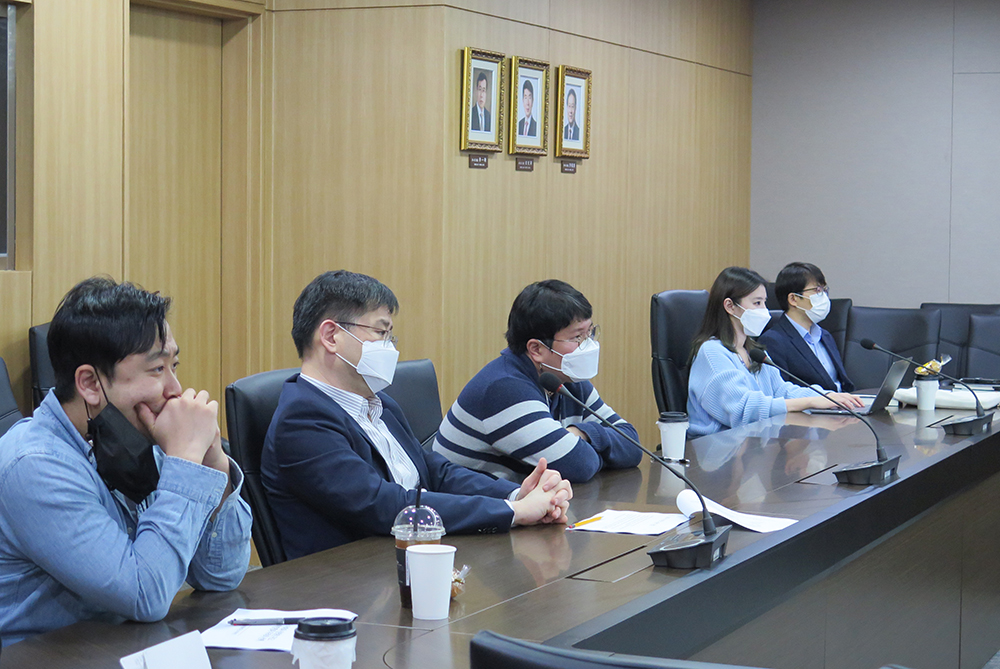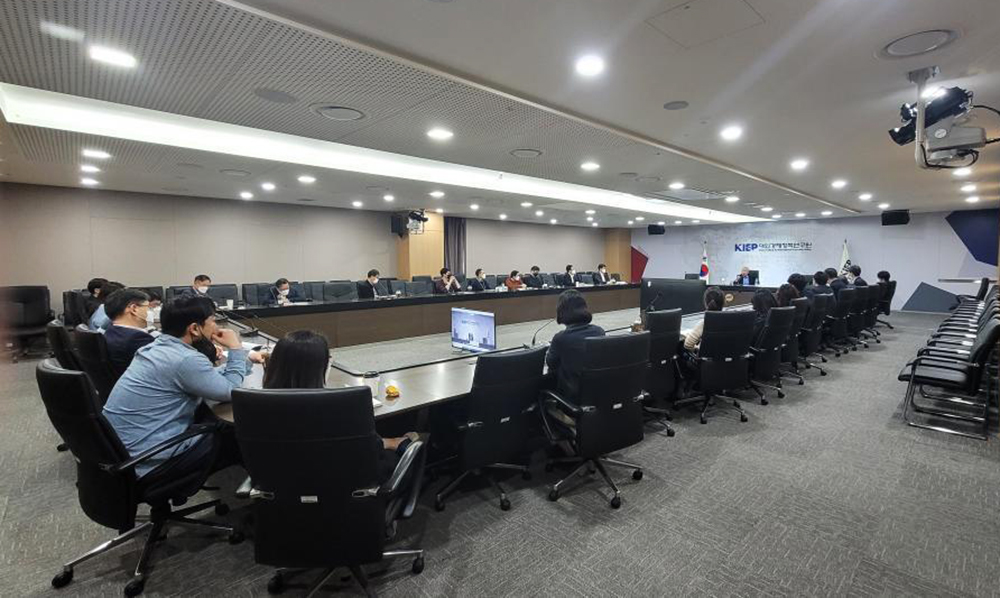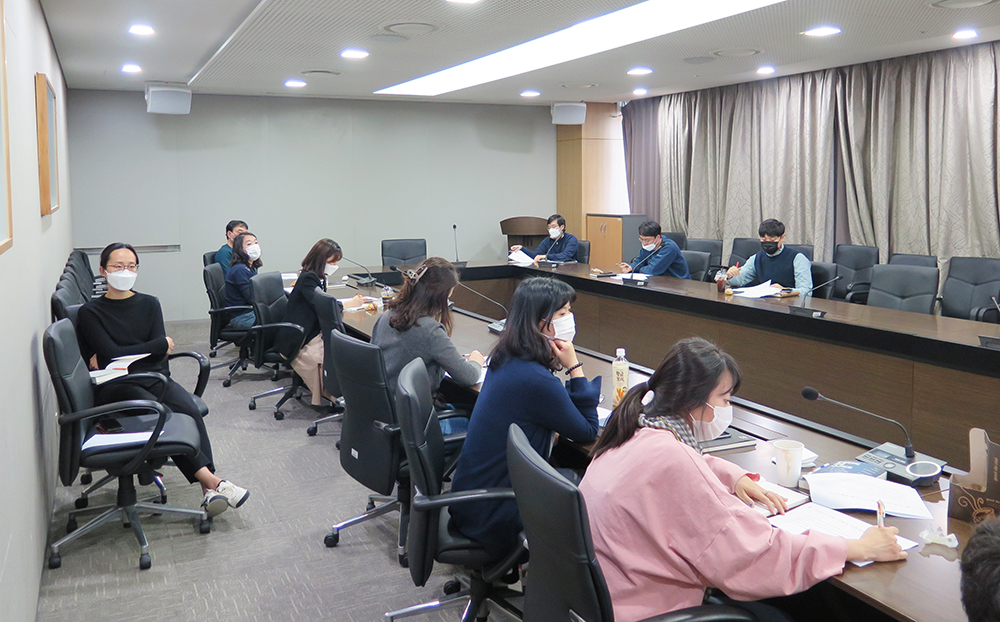 Chung-in Moon, Chairman of the Sejong Institute, held a Leading Experts Seminar (LES) at the Korea Institute for International Economic Policy (KIEP) on March 25th (Thurs.) to analyze the global and regional hegemony competition between the U.S. and China in the post-COVID-19 era, and to discuss the future directions for Korea.
Chairman Chung-in Moon gave a presentation under the theme of "Post-COVID-19 Era and New Cold War: The U.S.-China Strategic Competition and Our Choice." First of all, he analyzed how COVID-19 was having a political, economic, and social impact on the world in terms of the emerging "surveillance society," deepening inequality, changes in security concepts, the structural vulnerability of globalization, and the pandemic's impact on international politics, etc., and predicted the possibility of a change in world order.
Chairman Moon presented five scenarios for the future world order in the post-COVID-19 era, and forecasted that the loose asymmetric bipolarism between the U.S. and China would continue for a while. In particular, he stated that under a new Cold War-like situation, we could expect more geopolitical conflicts between the U.S. and China, geographical conflicts, technological hegemony competition, and conflicts of values and ideologies.
Under these circumstances, Chairman Moon presented various strategic choices for Korea to take, such as strengthening its alliance with the U.S., joining the pro-China agenda, opting for an independent route, maintaining the status quo, or engaging in a form of transcendent diplomacy which could lead to a new state of affairs. Among these, Chairman Moon stressed that Korea should choose the transcendent diplomatic route to create a new order for multilateral cooperation and regional integration.
President Heungchong Kim and other experts at KIEP, such as Vice President Sung-Chun Jung, Deputy President Choongjae Cho of the Center for Area Studies, Director Sungbae An of the International Macroeconomics & Finance Department, Senior Research Fellow Hyung-Gon Jeong, Dr. Sang Baek Hyun and Dr. Wonho Yeon from the Chinese Economy and Trade Team, contributed to the in-depth discussion on Korea's strategic choices vis-a-vis the U.S.-China competition.
- Title: Post-COVID-19 Era and New Cold War: The U.S.-China Strategic Competition and Our Choice
- Date & Time: Thursday, March 25th, 2021, 14:00-16:30
- Venue: KIEP Conference Room, Sejong National Research Complex, Sejong
- Presenter: Chung-in Moon, Chairman of the Sejong Institute
- Host: Korea Institute for International Economic Policy (KIEP)
- Contact: Dr, Wonho Yeon, Chinese Economy and Trade Team (044-414-1022)