Pakistani Ambassador to Korea Pays Visit to KIEP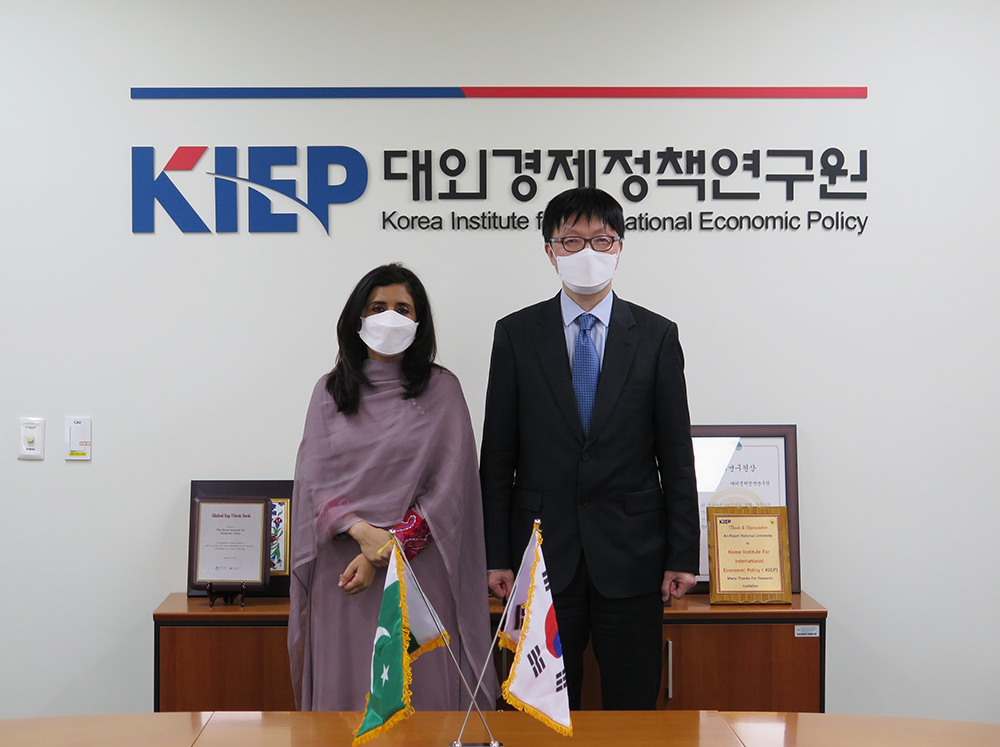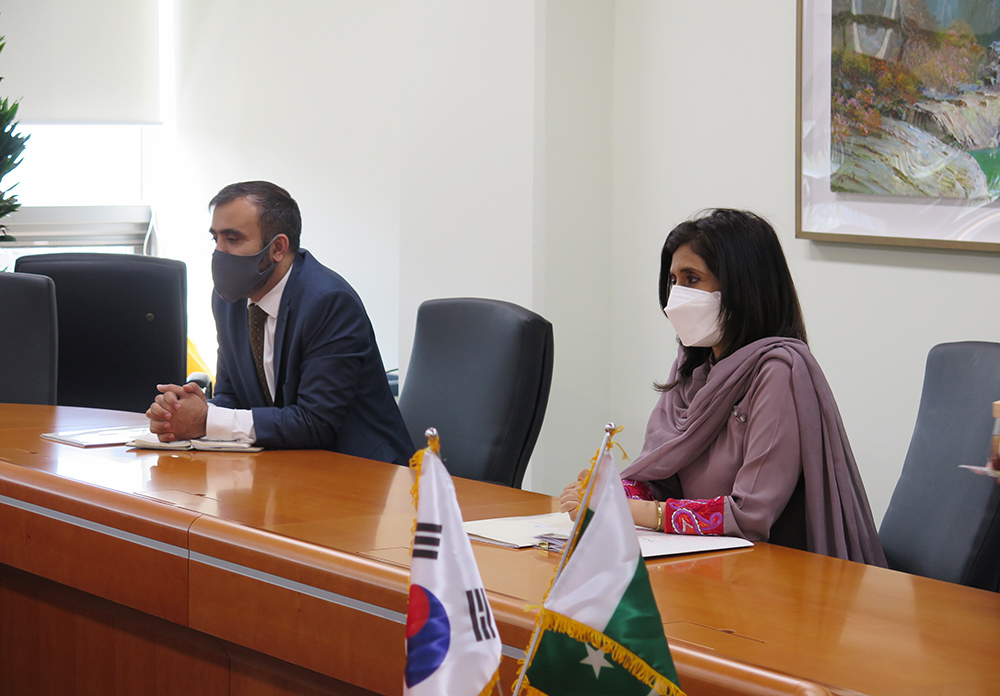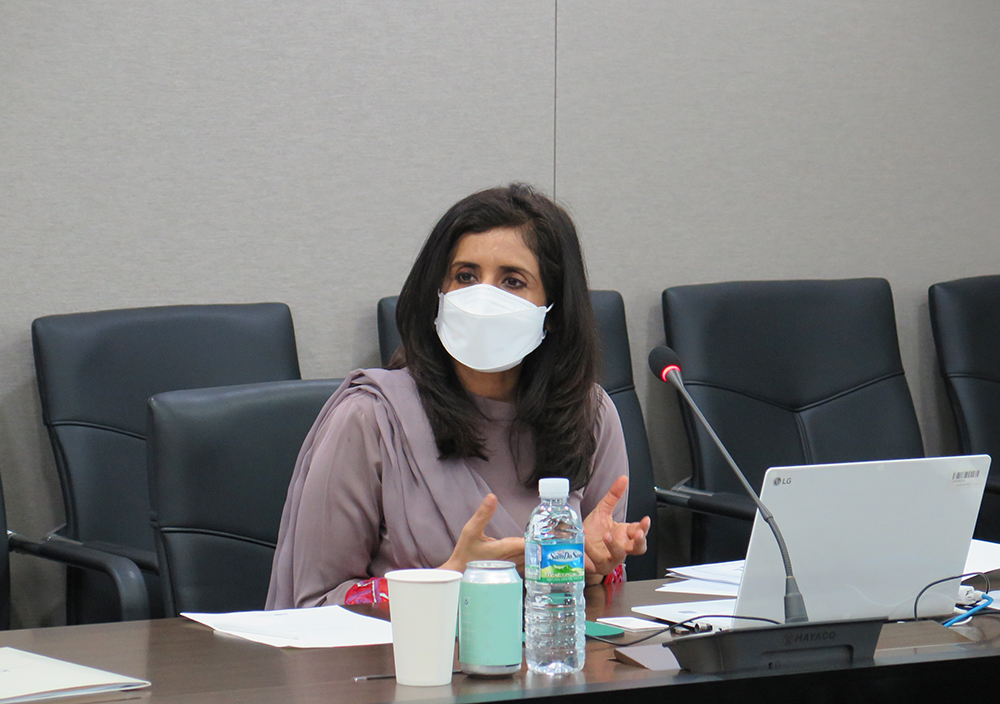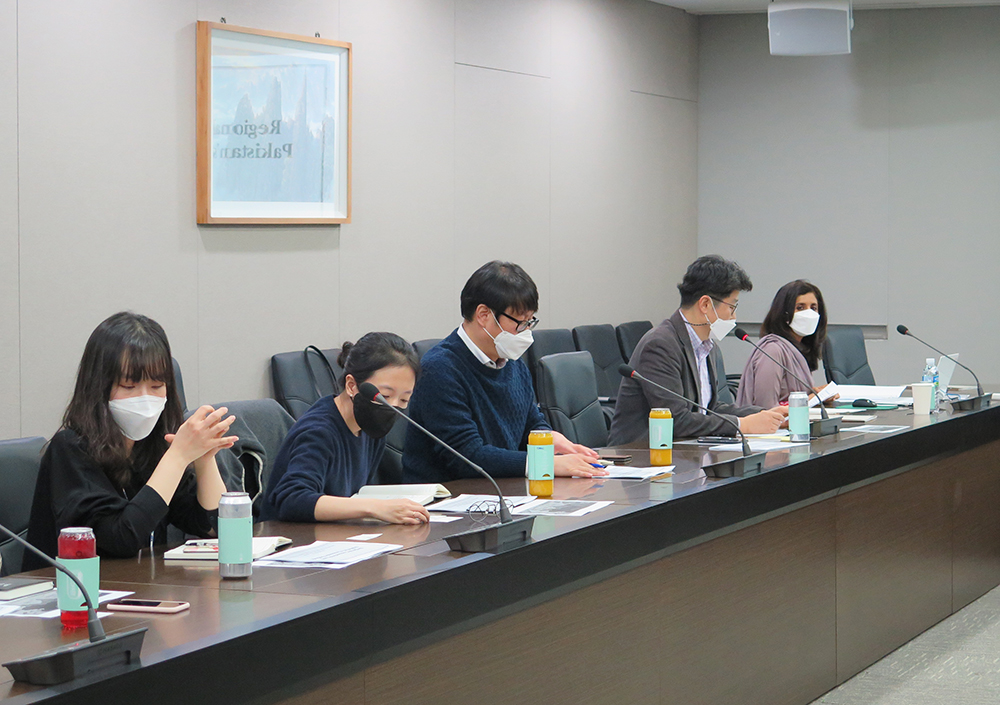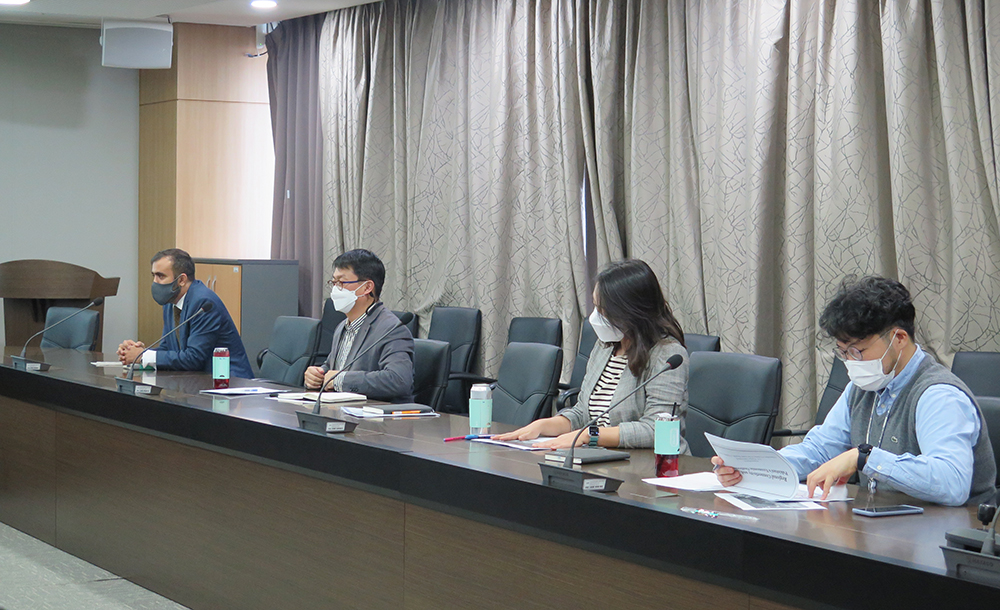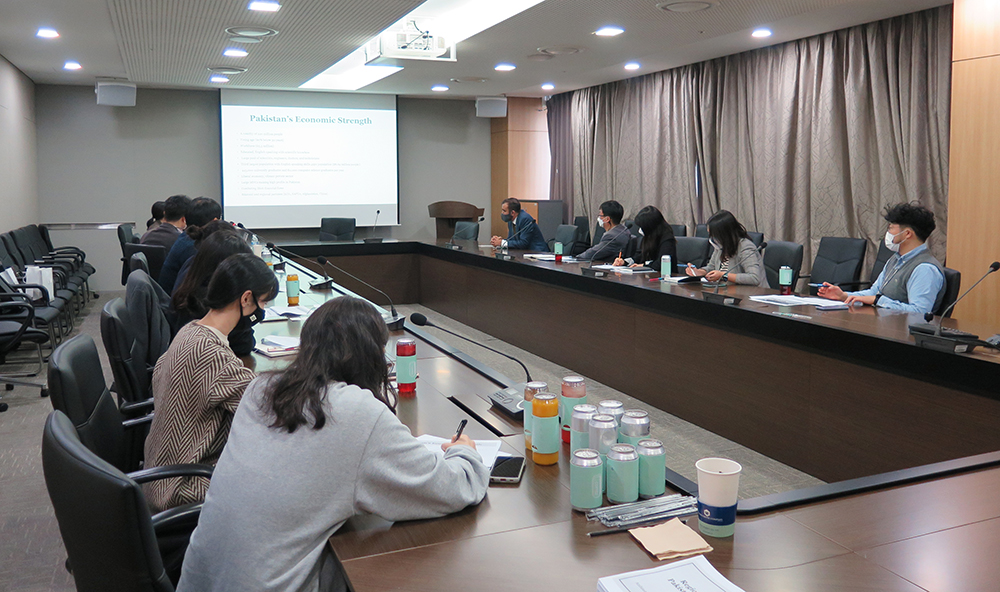 On March 11 of 2021, Mumtaz Zahra Baloch, Ambassador of Pakistan to the Republic of Korea, visited the Korea Institute for International Economic Policy (KIEP) to meet with KIEP President Heungchong Kim, Deputy President Choongjae Cho of the Center for Area Studies, and Dr. Jeong Gon Kim, Head of the India and South Asia Team, also giving a lecture on Pakistan's economy and plans for cooperation between Korea and Pakistan.
Ambassador Baloch expressed her hopes to boost exchanges and economic cooperation between Korea and Pakistan, and to hold active exchanges between research institutes in the two countries as well. In response, President Heungchong Kim stated his expectations for cooperation with Pakistani research institutes to increase through the KIEP Visiting Scholars Program.
Ambassador Baloch, President Kim, and all other participants agreed the visit was a useful opportunity to gain fuller understanding of Pakistan's economic situation and discuss measures to strengthen Korea-Pakistan cooperation in the future.
- Title: Pakistani Ambassador to Korea Pays Visit to KIEP
- Date & Time: March 11th, 2021, 13:30-15:30
- Venue: Korea Institute for International Economic Policy
- Contact: Jonghun Pek, Senior Researcher, India and South Asia Team (jhpek@kiep.go.kr)