Visiting Scholar's Seminar with Dr. Zhang Dongming from Institute of Northeast Asian Studies Liaoning University, China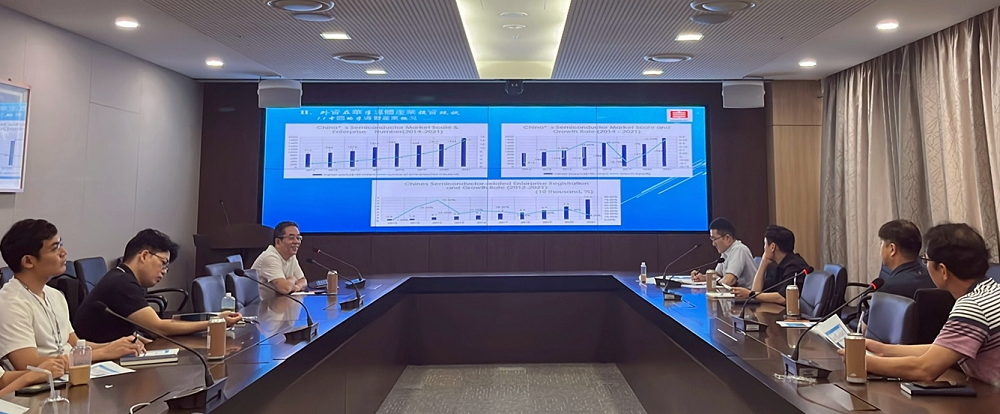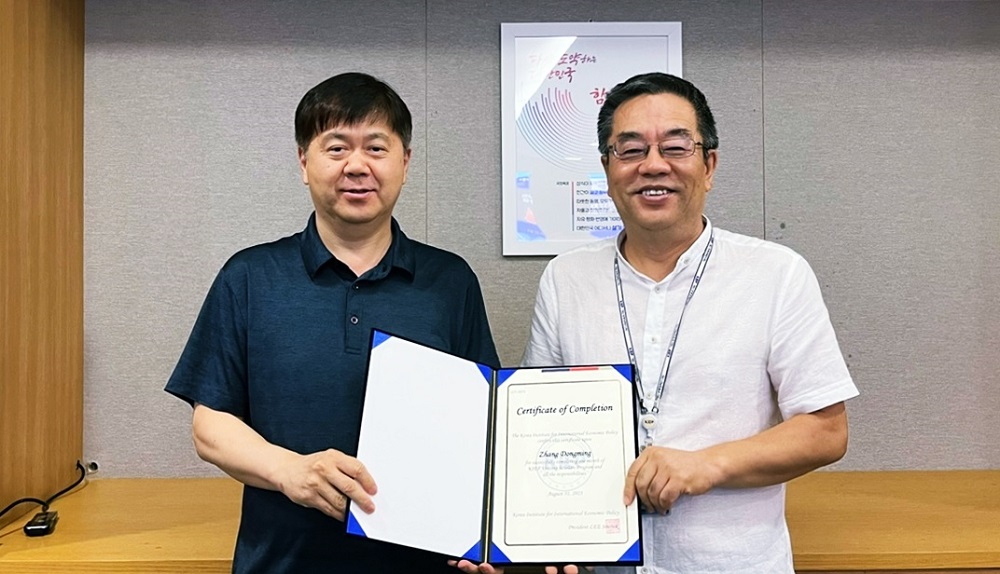 The Korea Institute for Economic Policy (KIEP) held a Visiting Scholar Seminar with Dr. Dongming Zhang from the Institute of Northeast Asian Studies, Liaoning University, China at the KIEP Conference Room in Sejong on August 31, 2023. Dr. Zhang Dongming participated in the KIEP Visiting Scholars Program for one month. The seminar was organized to share the results of his research activities during his visit with other researchers at KIEP.
At the seminar, Dr. Zhang presented his ongoing project, "An Analysis on Semiconductor Industry Cooperation between China and Korea". He emphasized that the strategic core technology areas of major countries such as China, the United States and South Korea are almost identical. In particular, the semiconductor industry is considered to be a key competitive industry for each country, suggesting that global competition in the semiconductor field will intensify in the future. He also emphasized that the cooperation between China and South Korea may be greatly affected by the US sanctions on China and the regulations and cooperation discussed in regional economic partnerships such as IPEF, CPTPP and RCEP.
Dr. Zhang also speculated that China may develop more of its own technology as Western sanctions tighten, and advised that South Korea should also strategize its national policies to meet the changing environment.
Various experts from KIEP, including Dr. Kwon hyung Lee, Deputy President of the Center for Area Studies, Jaichul Heo of the Chinese Regional Strategy Team, and Dr. Won Seok Choi of the Economic Security Team, attended the seminar and discussed the findings covered in the presentation.
- Topic: An Analysis on Semiconductor Industry Cooperation between China and Korea
- Date & Time: August 31 (Thu) 10:30-11:30
- Venue: KIEP meeting room 201
- Speaker: Zhang Dongming, Professor, Institute of Northeast Asian Studies Liaoning University, China
- Contact: Bandi Kang, Senior Researcher, Center for Area Studies (bdkang@kiep.go.kr)