KIEP Holds 2H 2022 Press Conference, Announces World Economic Outlook for 2023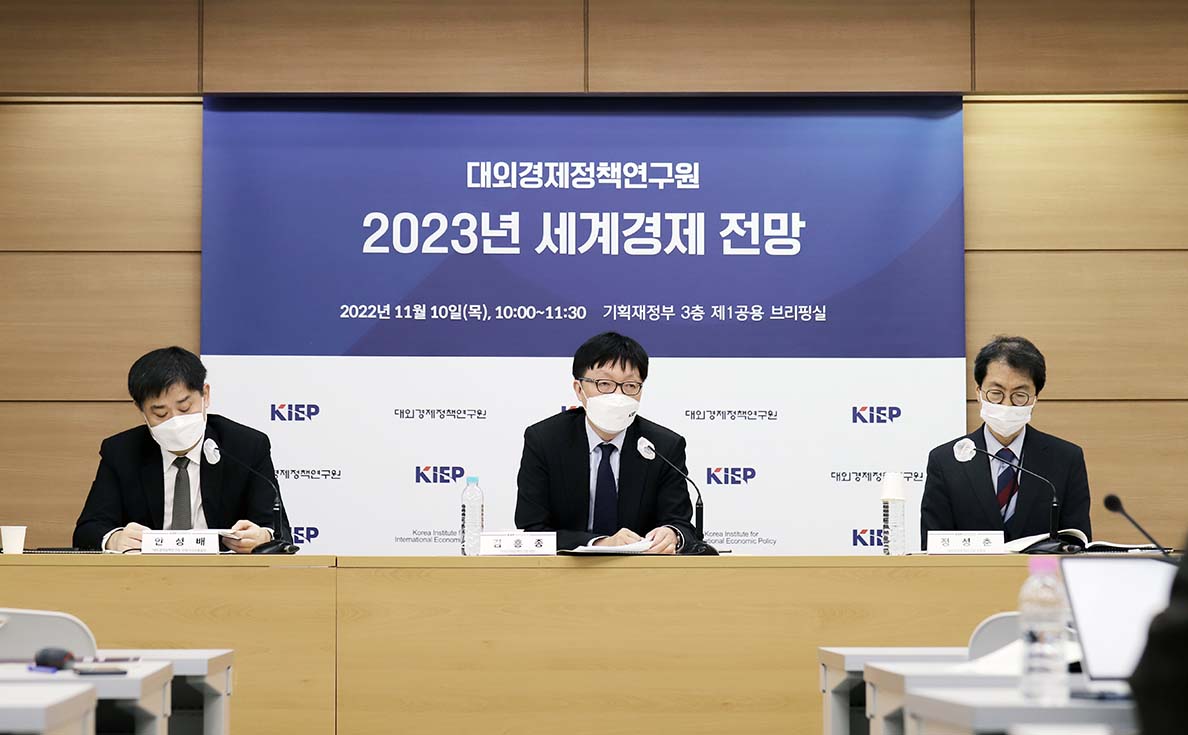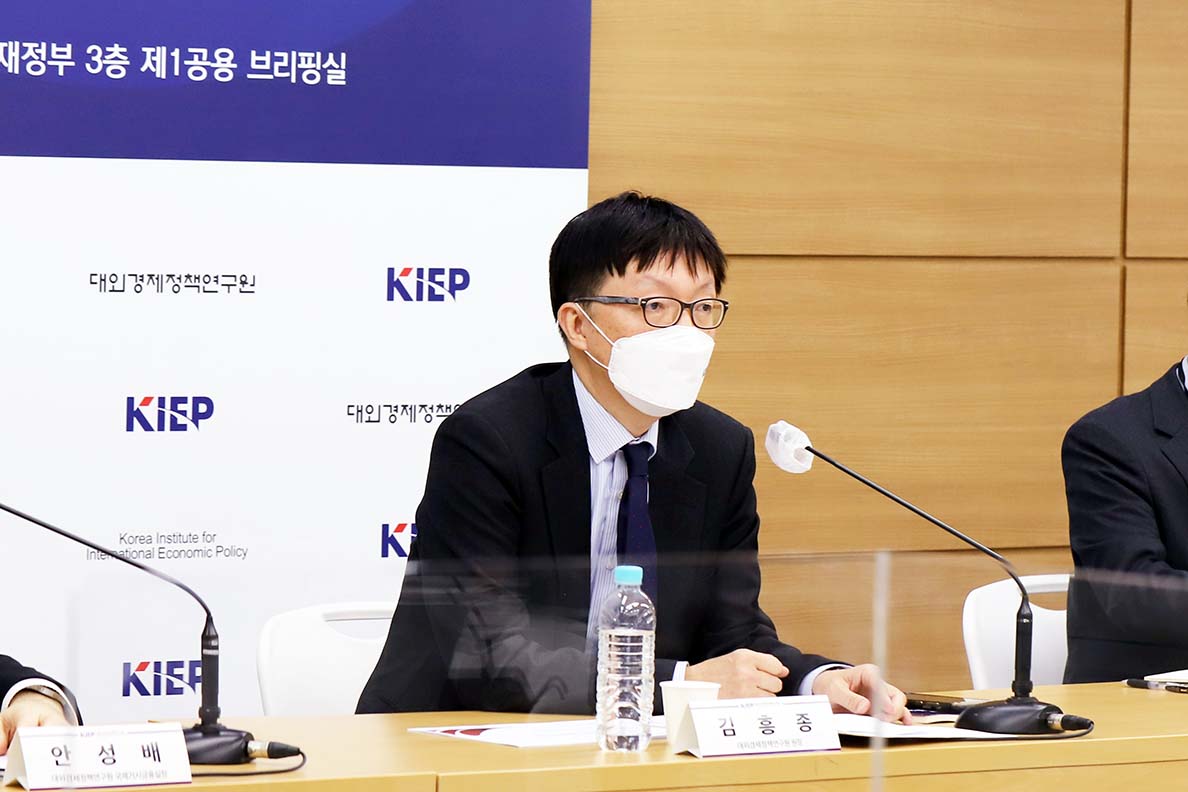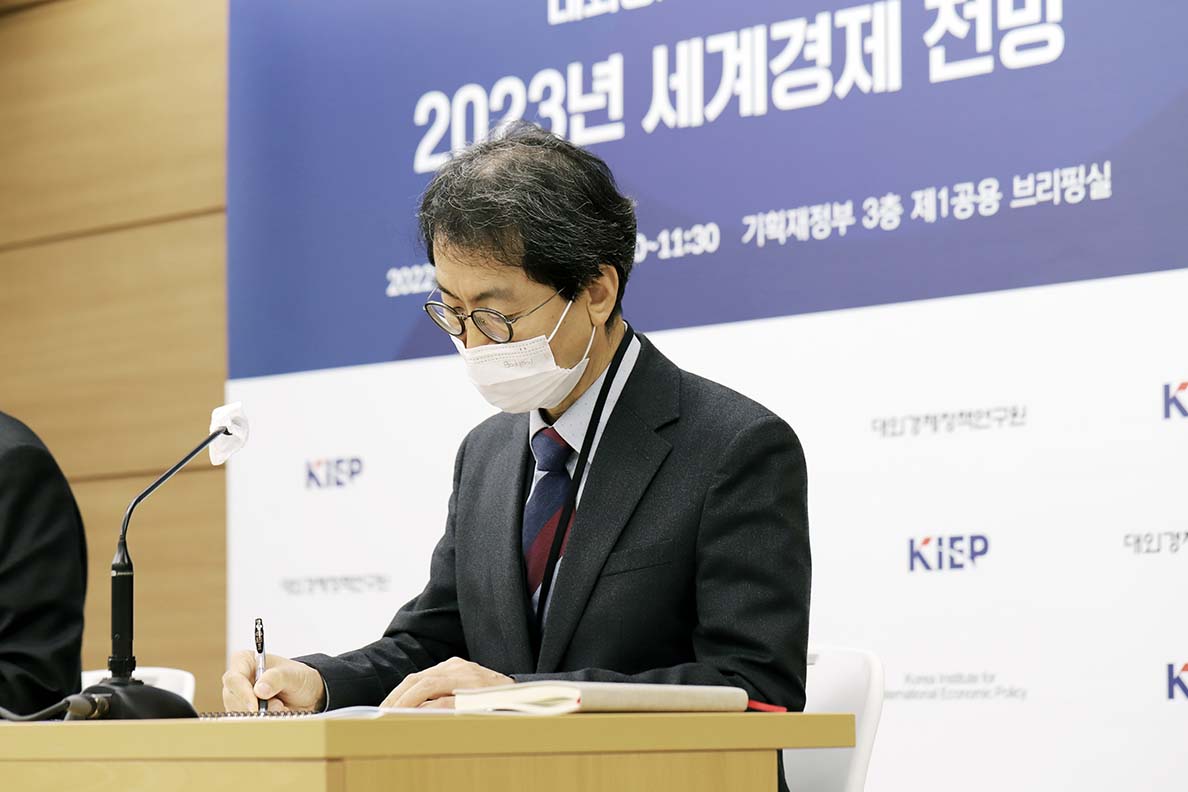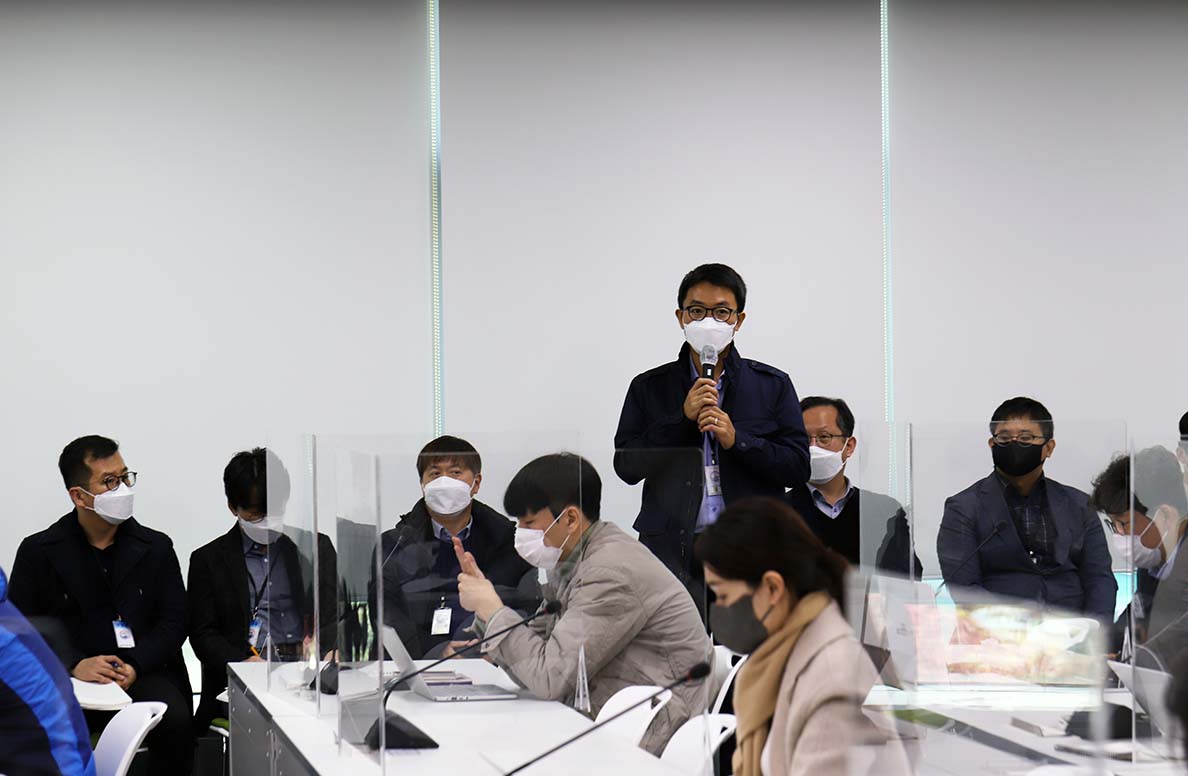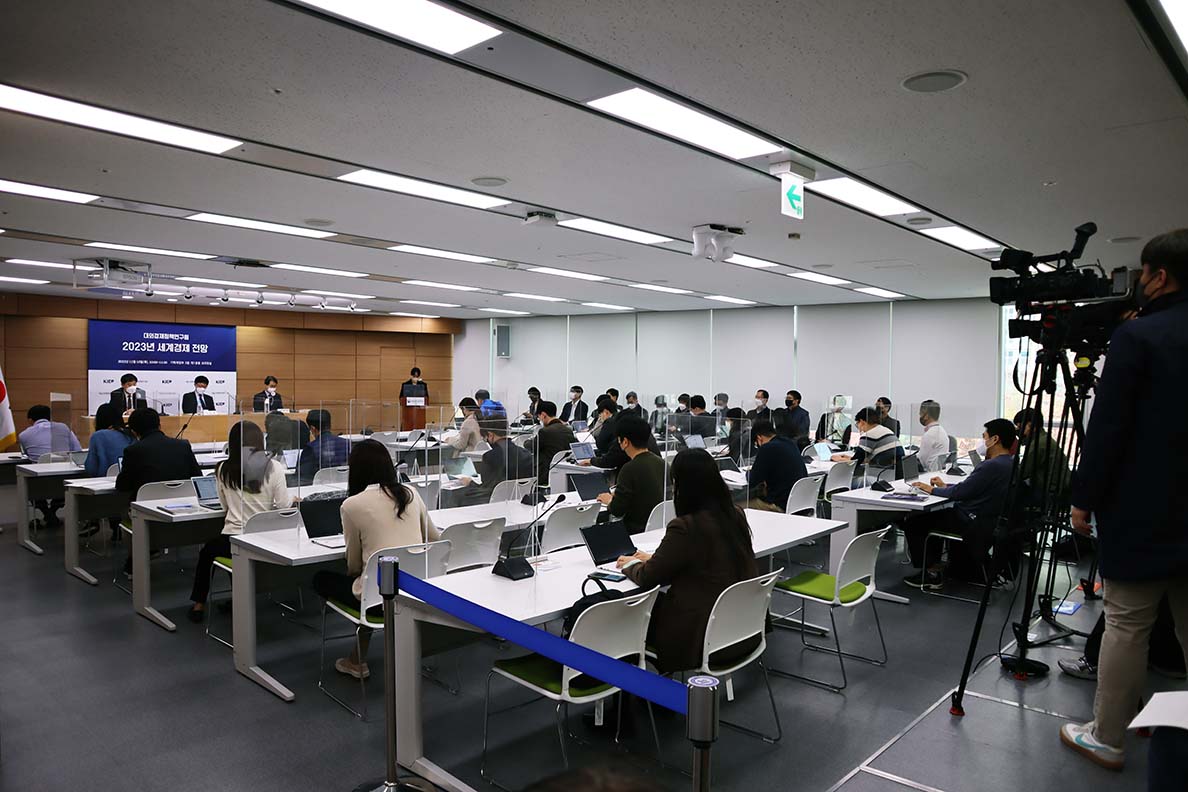 The Korea Institute for International Economic Policy (KIEP) held its regular press conference for the second half of 2022, on November 10th, with Ministry of Economy and Finance (MOEF) correspondents, at the 3rd floor briefing room of the Ministry of Economy and Finance at the Sejong Government Complex, during which it announced its outlook for the global economy in 2023. The meeting was also broadcast live online through the government's electronic portal, allowing KIEP researchers to deliver their views on the global economic growth rate for next year and related issues.
In his opening remarks, President KIM Heungchong of KIEP predicted that the global economy is expected to grow 2.4% in 2023. The forecast is a 1.2%p downward revision from the 3.6% forecast presented by KIEP in May. President Kim cited "suppressed recovery amid tightening and fragmentation" as keywords for global economic growth, explaining that, in addition to monetary tightening caused by inflation, the resulting fiscal burden, and economic sanctions against Russia, the fragmentation of the global supply chain caused by the U.S.-China strategic competition will hamper global economic growth.
Director Sungbae An of the International Macroeconomics & Finance Dept. at KIEP briefed the participants on the forecast results, stating that amid austerity and fragmentation, geopolitical risks such as soaring interest rates, real-economy transition of private debt, financial role dilemmas, the Russia-Ukraine war, and U.S.-China strategic competition will serve as additional downside factors for global economic growth.
The press conference was attended by KIEP experts, including Vice President Sung-Chun Jung of KIEP, Deputy President Kwon Hyung Lee of the Center for Area Studies, Deputy President Yul Kwon of the Center for International Development Cooperation, Director Jong Duk Kim of the International Trade Dept., and MOEF press correspondents.
- Title: Korea Institute for International Economic Policy 2H 2022 Press Conference
- Topic: World Economic Outlook for 2023
- Date & Time: November 10th (Thur.), 2022, 10:00-11:30
- Venue: The 1st Public Briefing Office (3F), Ministry of Economy and Finance, Government Complex Sejong
- Host: Korea Institute for International Economic Policy (KIEP)