KOICA Foreign Scholarship Group Visited KIEP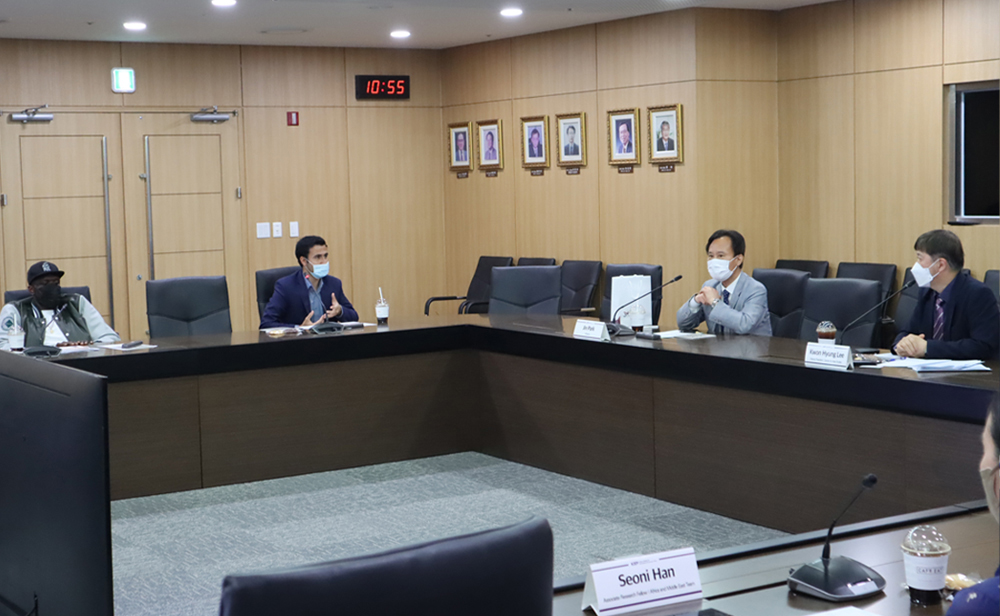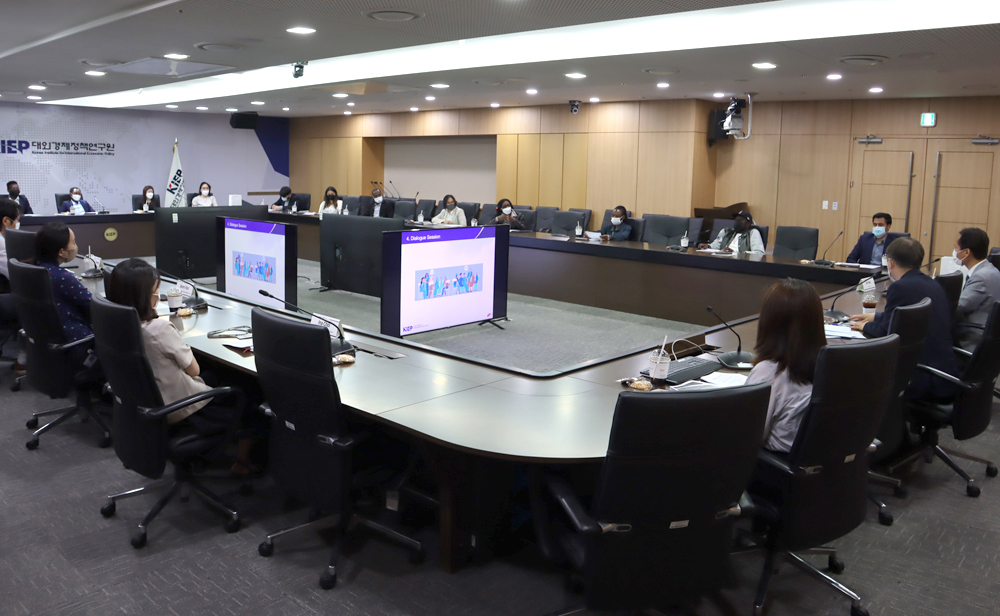 Professor Jin Park of the KDI School of Public Policy and Management and scholars of the Korea International Cooperation Agency (KOICA) visited the Korea Institute for International Economic Policy (KIEP) on May 20 (Fri). They met with Deputy President Kwon Hyung Lee of the Center for Area Studies and other KIEP researchers to discuss recent global economic issues.
The members of the foreign scholarship group are from 11 countries, including Uganda, Colombia, Cambodia, Azerbaijan, the Philippines, and Ghana. They work as experts at significant government agencies such as the Treasury, the Ministry of Foreign Affairs and Trade, and the Ministry of Education.
They were introduced to KIEP's institutional history, organization, and business of the Center for Area Studies and exchanged views on recent economic issues such as global inflation, exchange rates, and rising energy prices.
Deputy President Kwon Hyung Lee said that KIEP performs the function of studying pending issues for each region around the world and cooperation between countries, and this visit will enable research exchanges and cooperation.
- Name of Event: KOICA foreign scholarship group Visited KIEP
- Date and time: May 20, 2022 (Fri), 10:00 to 11:00
- Location: KIEP Conference room (424)