KIEP Holds 1H 2022 Press Conference, Announces World Economic Outlook Update for 2022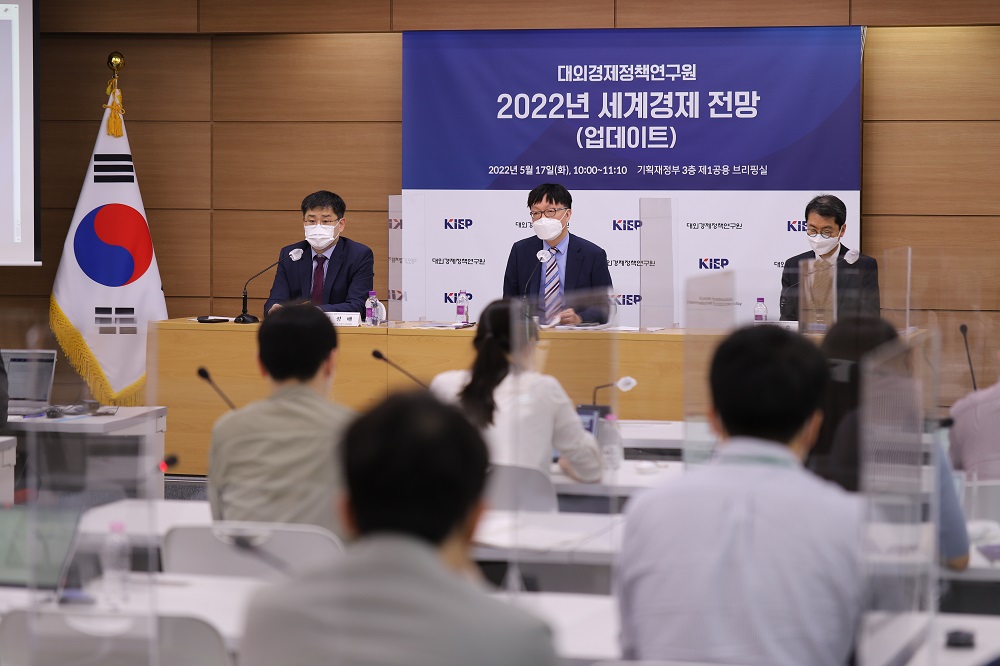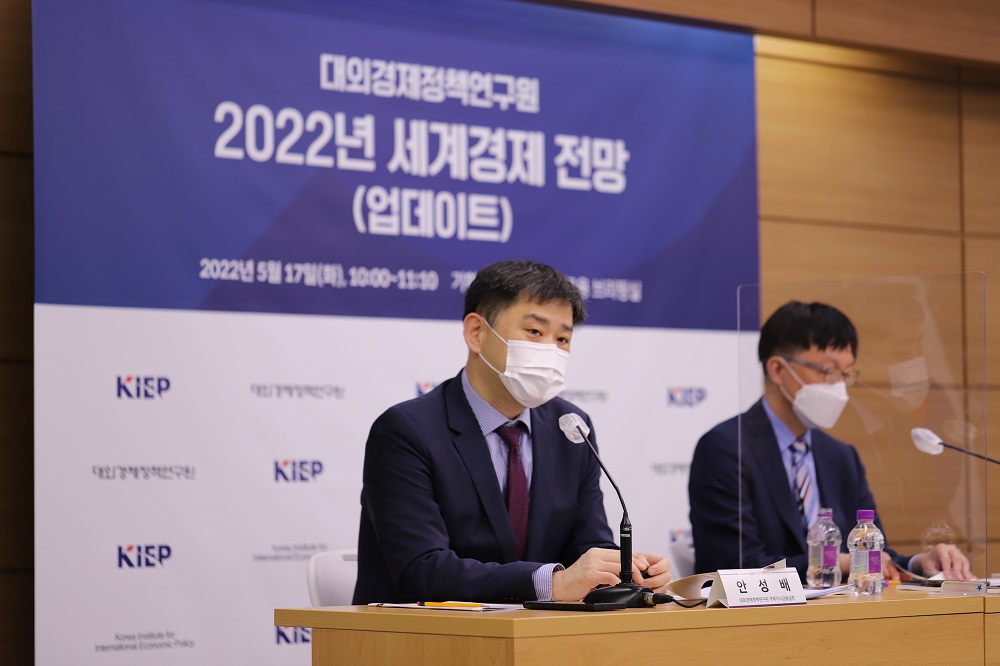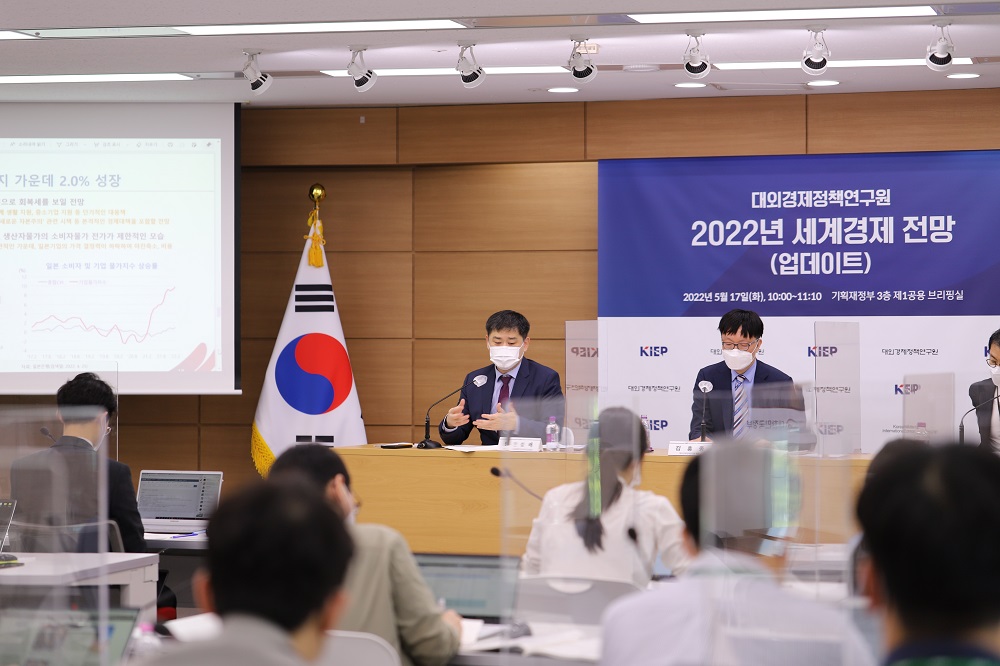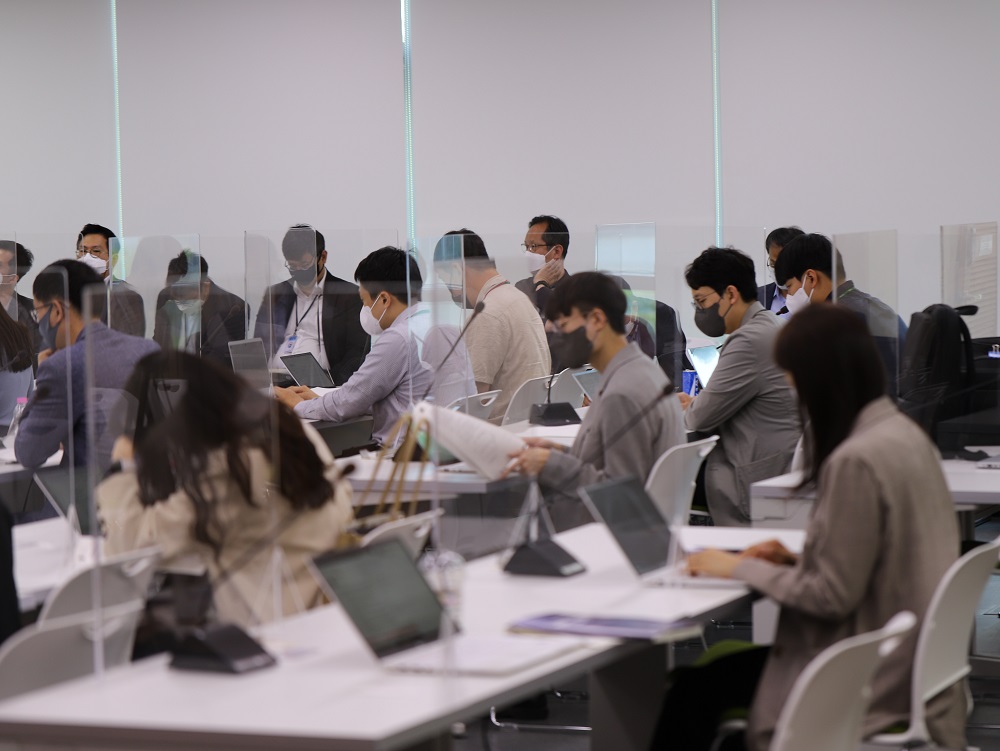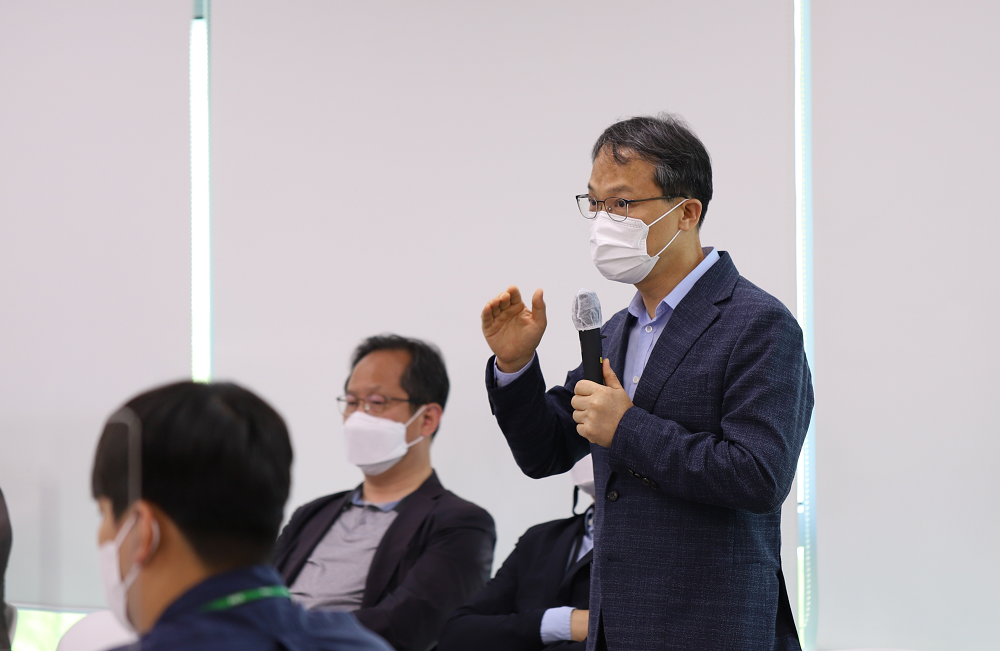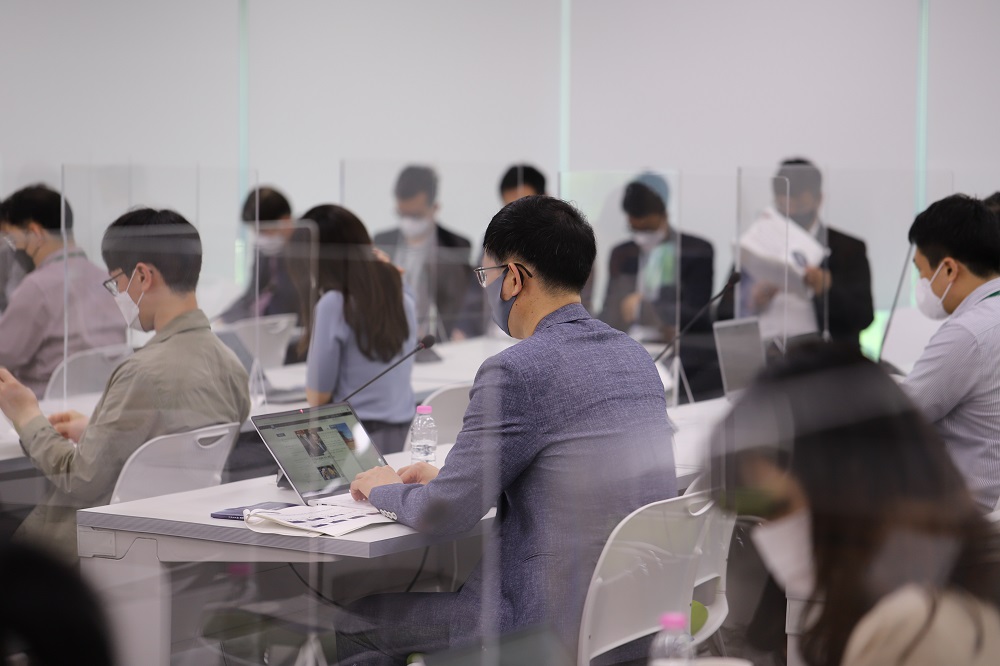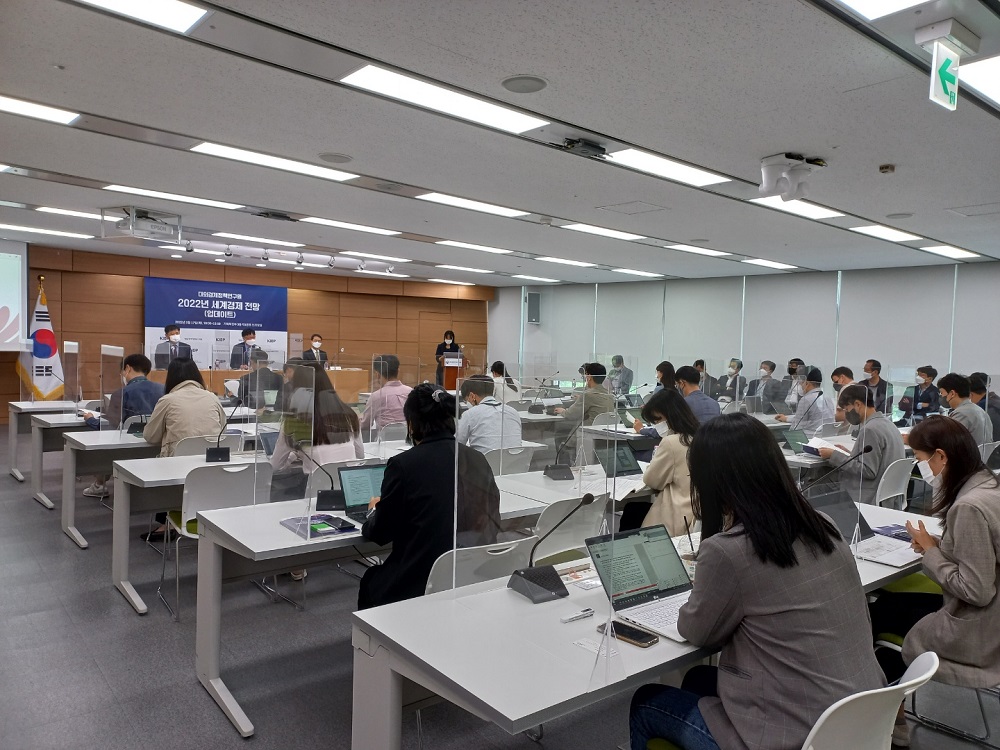 The Korea Institute for International Economic Policy (KIEP) held its regular press conference for the first half of 2022, on May 17, with Ministry of Economy and Finance correspondents, at the 3rd-floor briefing room of the Ministry of Economy and Finance at the Sejong Government Complex, during which it announced its outlook for the global economy in 2022. The meeting was also broadcast live online through the government's electronic portal, serving as an opportunity for KIEP researchers to offer their views on global economic growth this year and next year and receive questions and answers related to calculating forecasts.
In his opening remarks, President Heungchong Kim of KIEP stated that the global economy is expected to grow 3.5 percent in 2022, down 1.1 percent from the 4.6 percent forecast last November, and will grow 3.6 percent next year. President Kim explained that the global economy is entering a state of ultra-uncertainty in terms of monetary policy, geopolitical conflict, quarantine policy and stressed that KIEP would focus on research to respond to preemptive and quick support.
Director Sungbae An of the International Macroeconomics & Finance Dept. briefed the opening of the outlook, predicting that the U.S. would grow 3.3 percent, while the euro area and the U.K. would grow 2.8 percent and 3.7 percent, respectively, while Japan would grow 2.0 percent. Director An said that in the case of major developed countries, the Ukraine war had disrupted global supply chains and further expanded inflationary pressure due to supply and demand imbalances. Director An also explained that this has been slowing the economic recovery in advanced countries, adding to the difficulties of monetary authorities facing a trade-off between economic recovery and price stability after COVID-19.
He also predicted that China would grow 5.1%, which has slowed a lot due to rising raw material prices and lockdown policy, while India would grow by 7.4%, and ASEAN 5-major countries would grow by 5.1%. Russia predicted -9.5% growth due to a sharp slowdown in growth because of the prolonged Russia-Ukraine war, and Brazil predicted 0.5% growth.
The press conference was attended by KIEP experts, including Vice President Sung-Chun Jung of KIEP, Deputy President Kwon Hyung Lee of the Center for Area Studies, Deputy President Yul Kwon of the Center for International Development Cooperation, Director Jong Duk Kim of the International Trade Dept., Dr. Gu Sang Kang, Head of the Americas Team, Dr. Jangho Choi, Head of the International Cooperation for Korean Unification Team, Dr. Won-ho Yeon, Head of the Economic Security Team and MOEF press correspondents.
- Title: KIEP 1H 2022 Press Conference
- Topic: World Economic Outlook 2022 (update)
- Date & Time: May 17, 2022, 10:00-11:10
- Venue: First Public Briefing Office, Ministry of Economy and Finance, Government Complex Sejong
- Host: Korea Institute for International Economic Policy (KIEP)