2021 APEC Study Centers Consortium Conference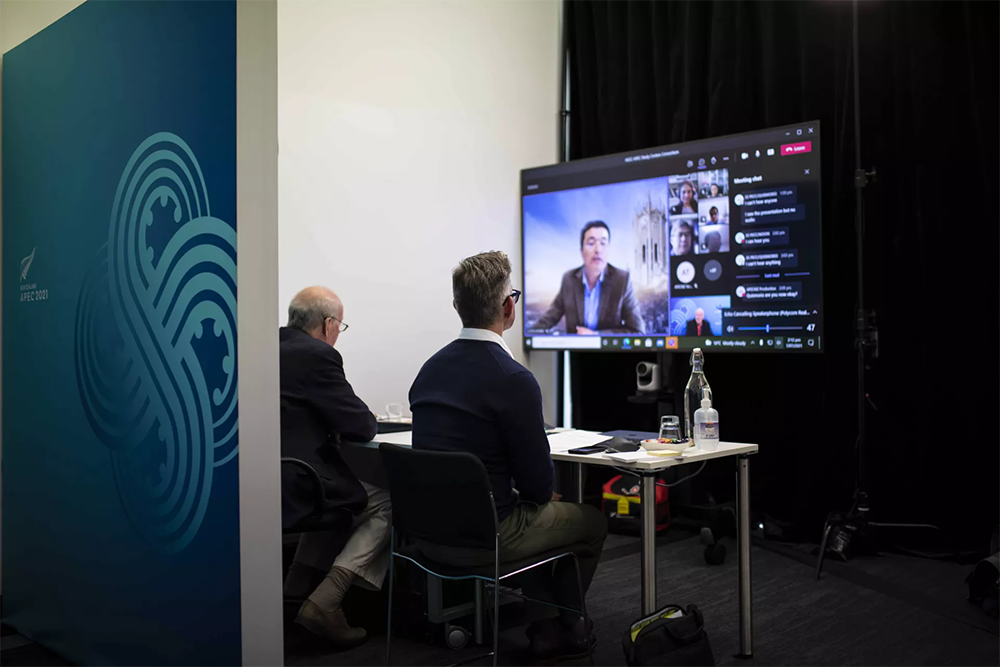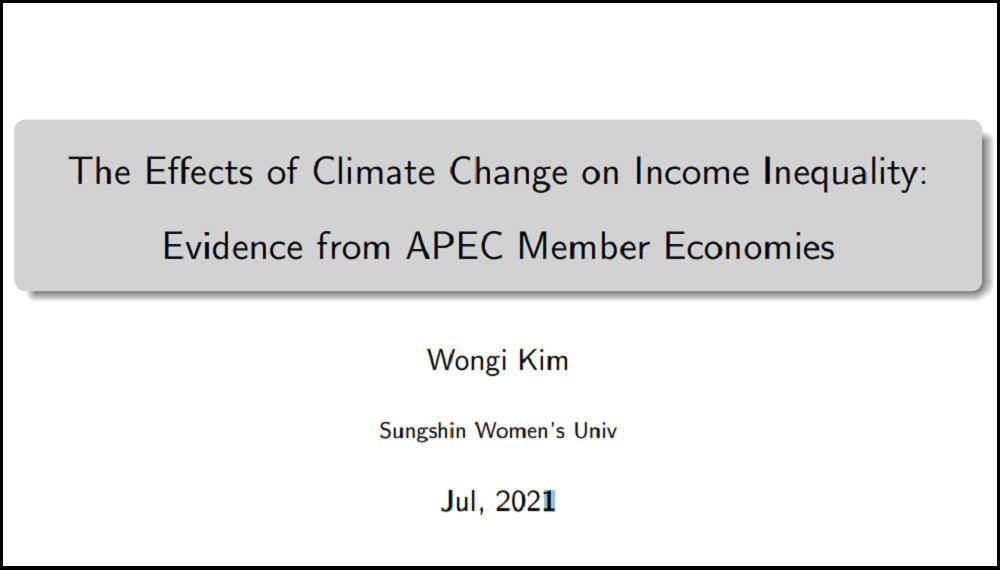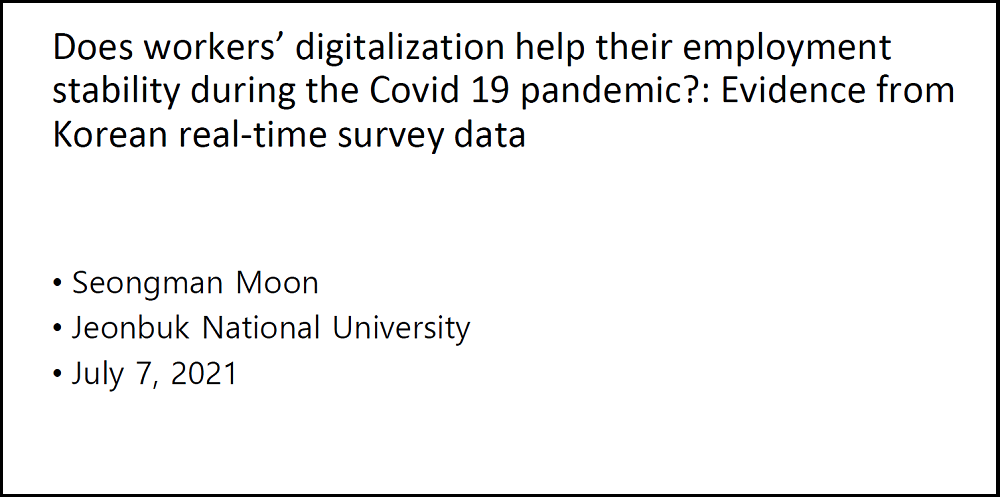 APEC research projects on "Climate Change and Income Inequality" and "COVID-19 Pandemic and the Employment Stability," organized by the National Center for APEC Studies at the Korea Institute for International Economic Policy (KIEP), gained recognition at the APEC Study Centers Consortium Conference (ASCCC) held in New Zealand from July 6 to 7.
The annual ASCCC is an arena where academic experts from APEC member countries gather to discuss pending issues in the region. Professor Wongi Kim of Sungshin Women's University and Professor Seongman Moon of Jeonbuk National University attended the webinar and presented their studies.
Professor Kim drew attention from participants by presenting the impact of climate change on income inequality. He also mentioned the research is currently under way to draw up policy alternatives that can improve climate change and income inequality at the same time.
In his presentation, Professor Moon explained the estimated impact of employees' ICT usage intensity and proficiency on their employment stability during the COVID-19 pandemic.
Both research projects attracted wide attention from conference attendees, including policy makers and scholars from 21 member countries, for their timely and in-depth studies.
The 2021 ASCCC consisted of six sessions, covering the themes of trade policy in the APEC region, regional investment issues, climate change and sustainability, digital trade issues, COVID-19 challenges, and inclusive growth, with each session exploring APEC-level countermeasures for pending tasks.
KIEP contributed to the process of identifying major policy tasks related to APEC and presenting policy alternatives through attending the annual conference with researchers of selected APEC Study Series.
- Title: 2021 APEC Study Centers Consortium Conference
- Topic: Implementing APEC's Putrajaya Declaration
- Date & Time: July 6-7, 2021, 11:00-14:00 (KST)
- Venue: New Zealand (online webinar)