2021 KIEP New Northern Economic Forum on "The Northern Policy in the Era of Great Transformation"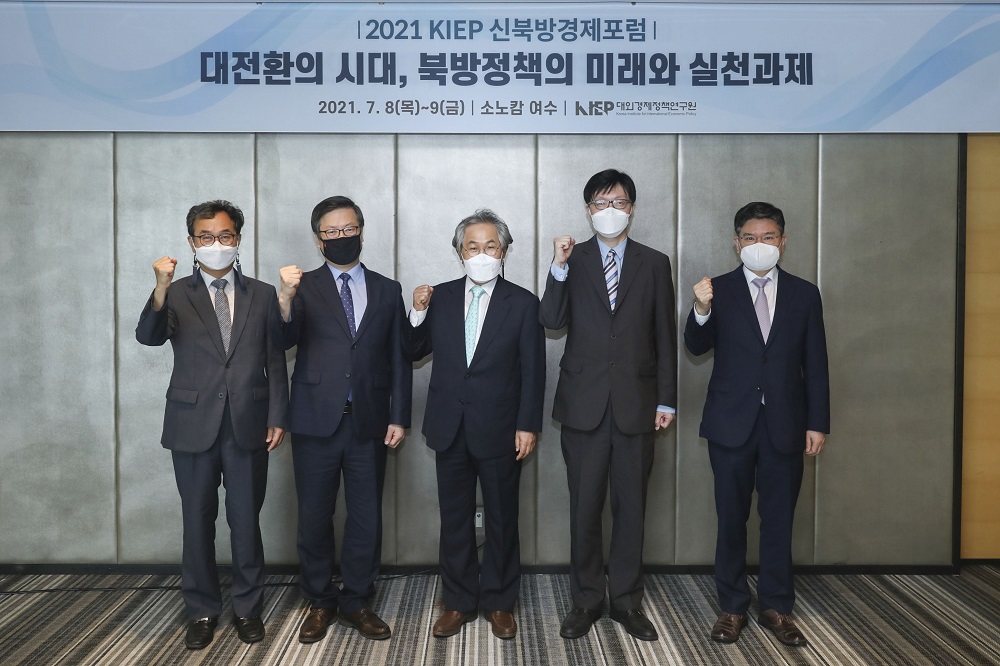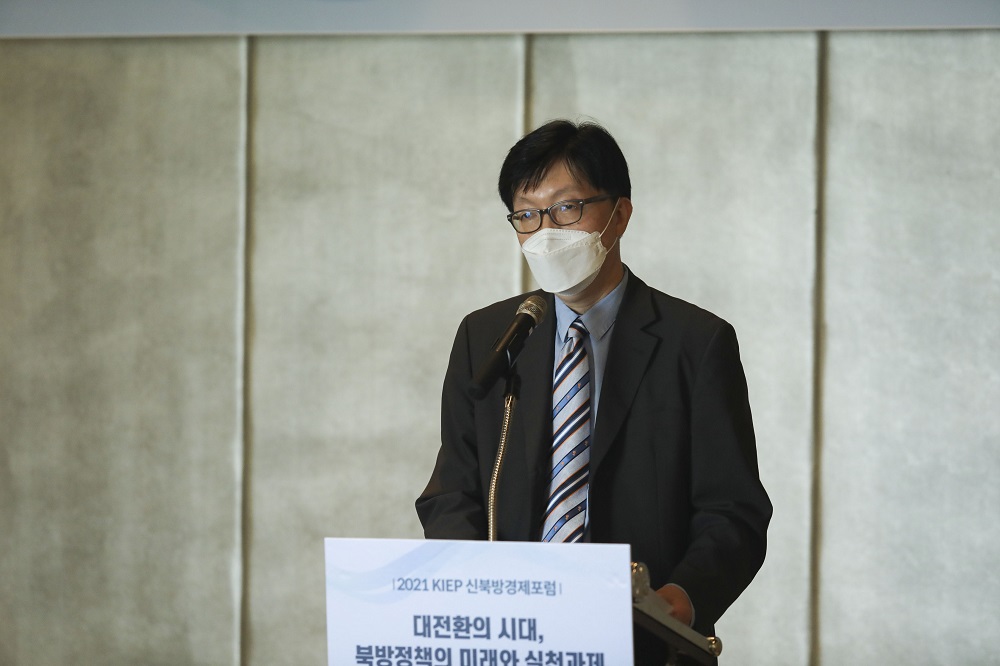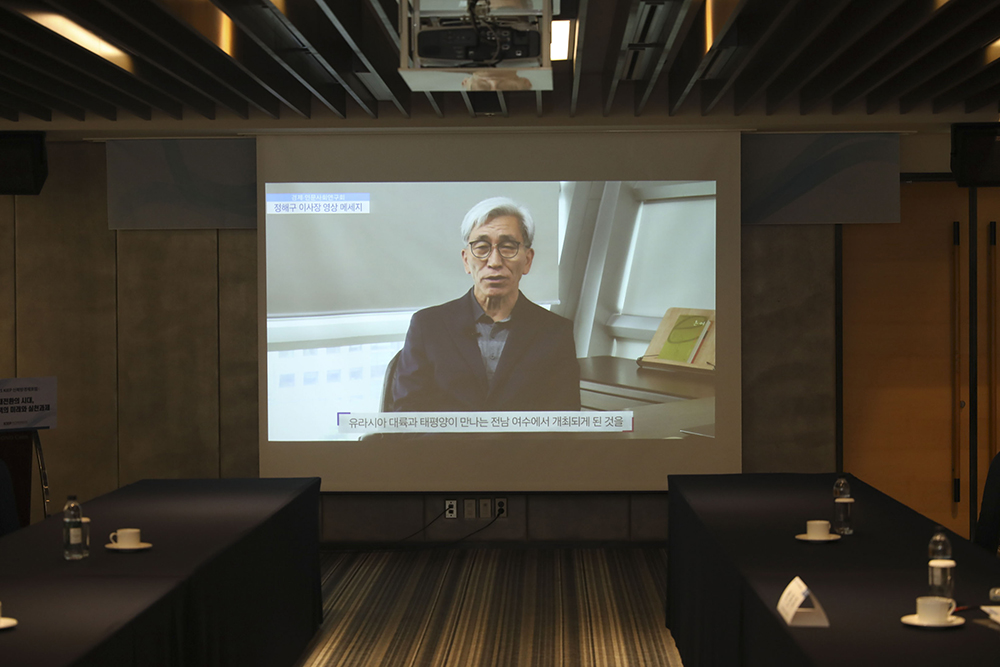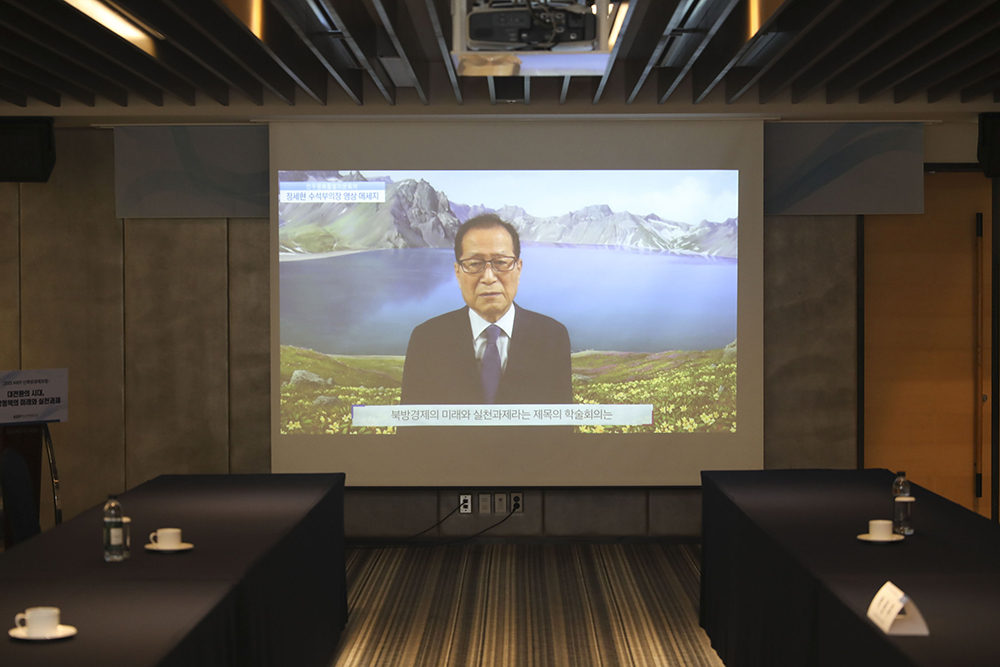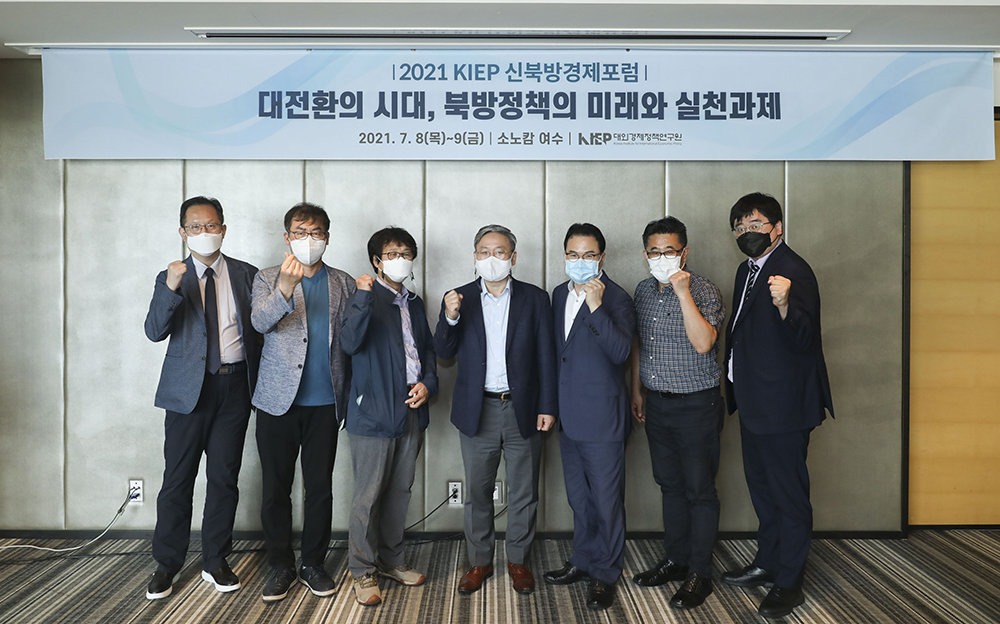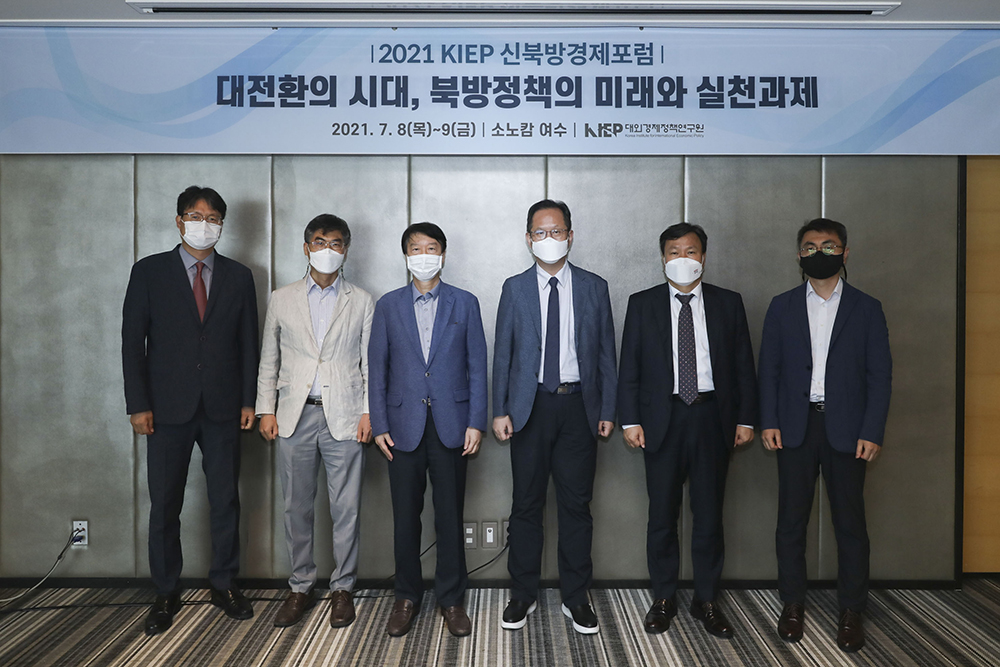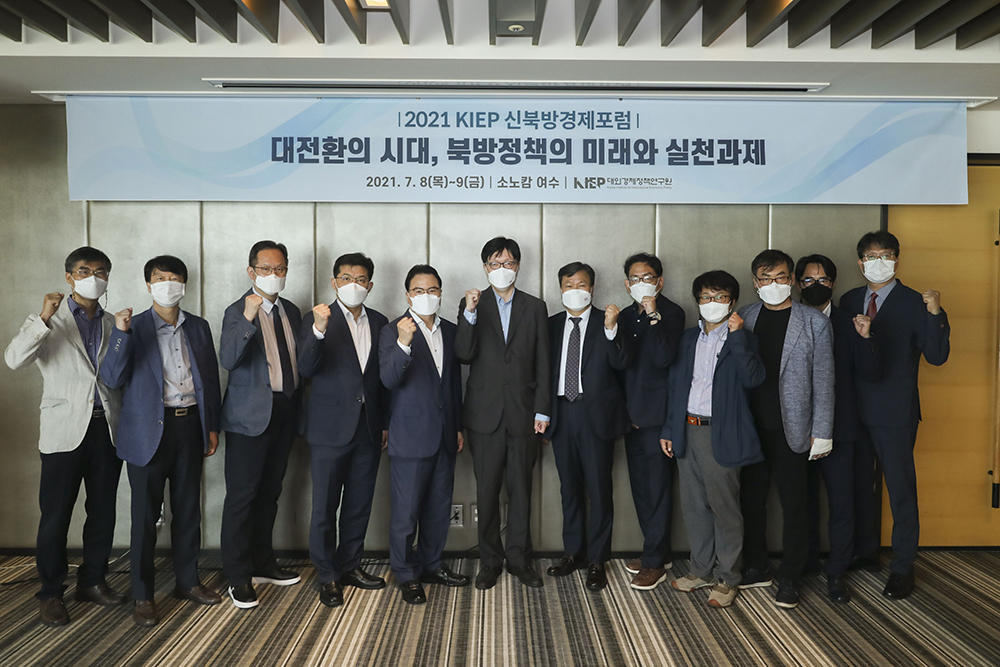 The Korea Institute for International Economic Policy (KIEP) held the 2021 KIEP New Northern Economic Forum under the theme of "The Northern Policy in the Era of Great Transformation" in Yeosu, Korea from July 8 to 9.
The participants looked back on how the New Northern Policy has progressed since launched with the inauguration of the Moon Jae-in government in 2017, then discussed promising directions and feasible plans for developing sustainable and future-oriented Korea-Russia relations.
In his opening remarks, KIEP President Kim Heungchong stressed that creating a future of peace and common prosperity through continuous exchanges and cooperations with countries to the north of Korea is an important mission and future vision of national development in the era of great transformation. Although the New Northern Policy has yielded considerable results over the past four years, President Kim also emphasized, a new approach needs to be considered in order to promote sustainable northern cooperation amid the global economic and industrial transformation in the post-COVID-19 era.
The forum was attended by President Kim Heungchong of KIEP, Chairperson Jung Hae-Gu of the National Research Council for Economics, Humanities and Social Sciences (NRC), Executive Vice-Chairperson Jeong Se Hyun of The National Unification Advisory Council (NUAC), the former Korean Ambassador to Russia Woo Yoon-keun, President Koh Yu-hwan of the Korea Institute for National Unification, President KWON Ho-Yeol of the Korea Information Society Development Institute (KISDI), former Commissioner Park Won-joo of the Korean Intellectual Property Office (KIPO), and experts and specialists from the field.
- Title: 2021 KIEP New Northern Economic Forum
- Topic: The Northern Policy in the Era of Great Transformation
- Date: July 8-9, 2021
- Venue: Sono Calm, Yeosu, Korea
- Host: Korea Institute for International Economic Policy (KIEP)
- Contact: Kang Boogyun, Senior Researcher, Russia and Eurasia Team (bgkang@kiep.go.kr)