President Heungchong Kim Attends the 2021 China Development Forum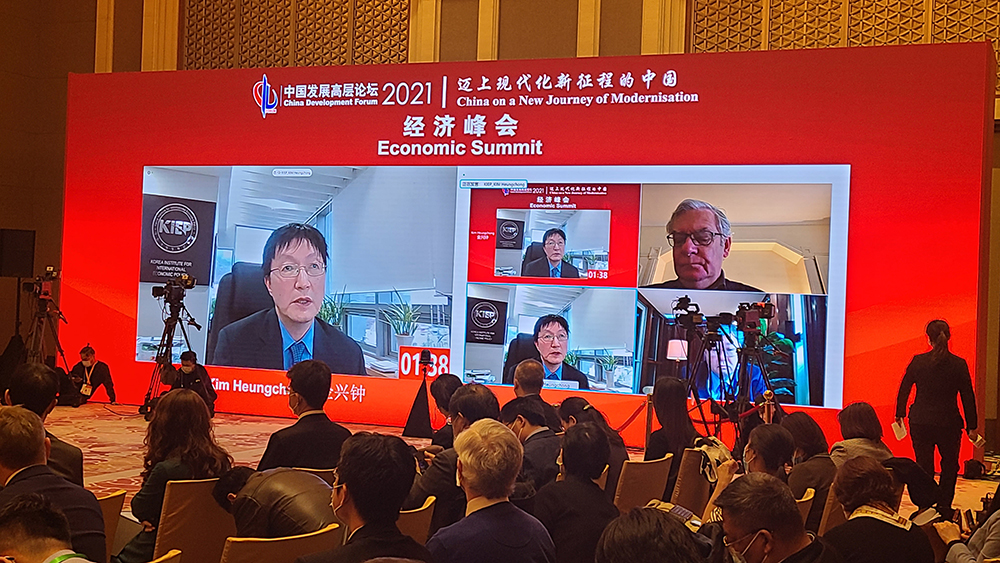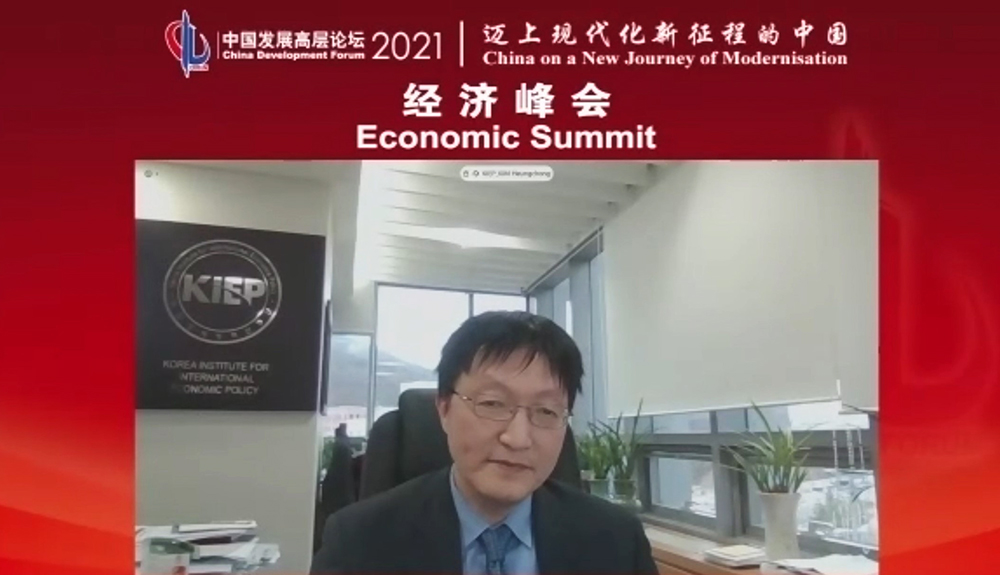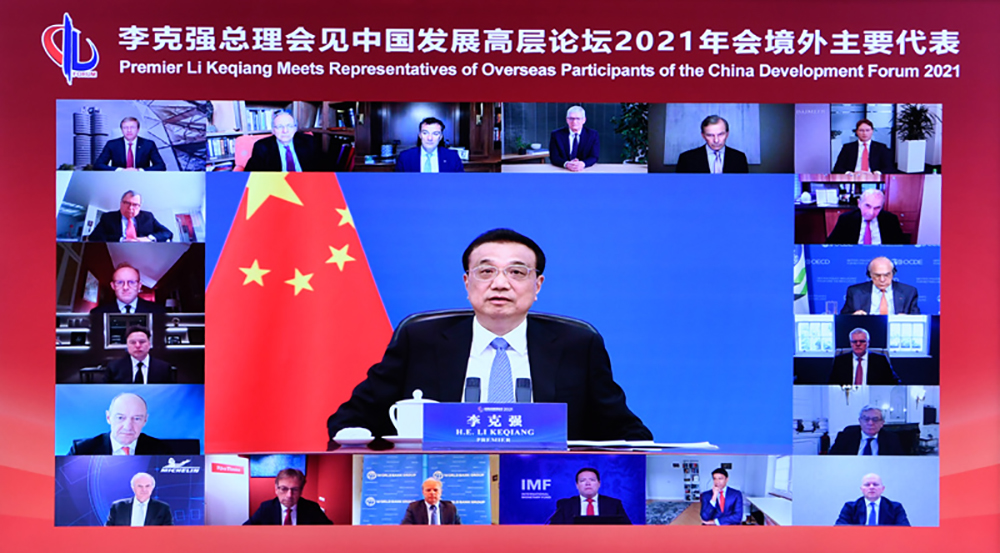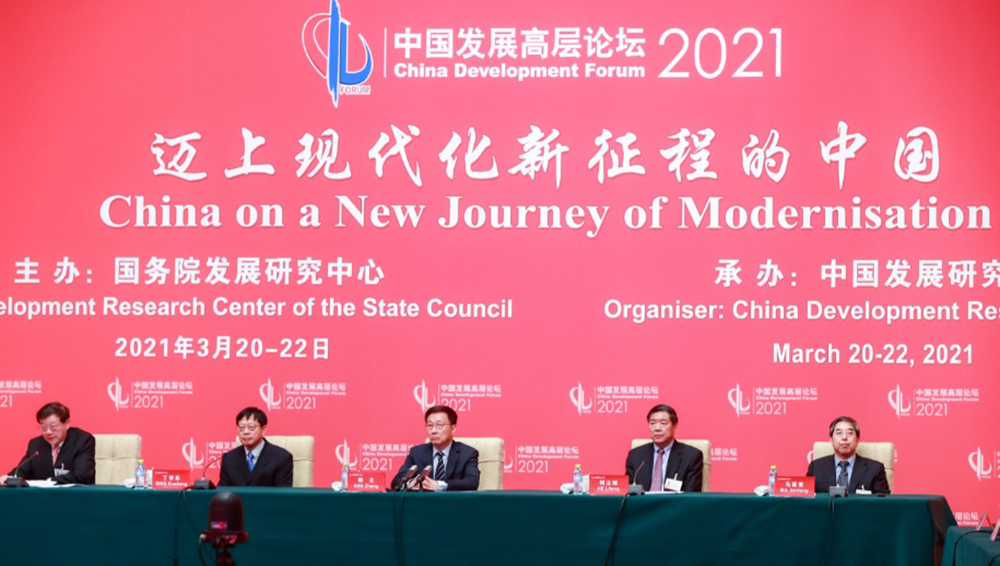 President Heungchong Kim of the Korea Institute for International Economic Policy (KIEP) attended the 2021 China Development Forum (CDF), held for three days from March 20th (Saturday) to 22nd (Monday) at Diaoyutai State Guesthouse in Beijing, China, via online conference.
The CDF is a large-scale international conference hosted by the Development Research Center of the State Council (DRC), bringing together high-ranking Chinese government officials, representatives of global companies, international organizations and prominent scholars to share China's development strategies. The event was held both online and offline under the theme of "China on a New Journey of Modernisation."
President Kim participated at the Economic Summit on the 20th held prior the main session under the theme of "Opening a New Chapter in Regional Economic and Trade Cooperation," and gave a presentation on new directions for international cooperation in accordance with changes in the global trade environment.
President Kim emphasized the need to discuss new trade norms and order in line with the digital transformation and climate change in the post-COVID-19 era. Furthermore, he proposed a "mini-deal" approach that focuses on specific issues such as digital economic cooperation to accelerate economic integration within the Asia-Pacific region, where the gap between countries is wide.
On the 21st, President Kim attended a session where Chinese ministers and vice ministers introduced major policies for each ministry, including China's 14th Five Year Plan and long-term goals (National Development and Reform Commission), expansion of China's external openness (Ministry of Commerce), and China's Green Transition (Ministry of Ecology and Environment).
On the last day of the event, the 22nd, President Kim attended the "Meeting with Prime Minister Li Keqiang" event, where participants shared their views on macroeconomic conditions, external opening, aging, escape from poverty, education, financial opening, and green development.
- Title: 2021 China Development Forum (CDF)
- Topic: China on a New Journey of Modernisation
- Date: March 20-22, 2021
- Hosts: Development Research Center of the State Council (DRC), China Development Research Foundation (CDRF)